APRA announces executive changes | Insurance Business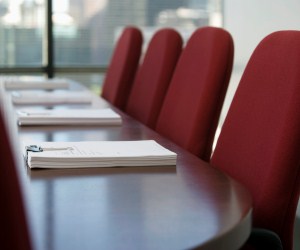 APRA
has announced a number of changes to its senior executive team.
Current CFO Steve Matthews has been appointed executive general manager of corporate services and will be "responsible for overseeing the efficient and effective management of APRA's corporate support functions, including governance, public affairs, human resources, information technology, and finance," according to a statement released by the regulator."
Matthews' role as CFO is yet to be filled.
APRA also announced that it has changed some responsibilities for the four executive general managers currently at the regulator.
Brandon Khoo and Keith Chapman will swap roles, with Khoo taking on executive general manager of diversified institutions and Chapman as executive general manager of specialised institutions.
In a similar swap, Charles Littrell and Sarah Goodman have changed roles with Littrell on board as executive general manager of supervisory support while Goodman will become executive general manager of policy, statistics and international.
APRA chairman, Wayne Byres, spoke highly of Matthews' appointment and explained the other changes to the executive team.
"Steve has proven to be a very capable CFO, and since joining us he has initiated a number of improvements in APRA's support functions," Byres said.
"In his new role, Steve will have wider opportunities to contribute to APRA's effectiveness as part of its senior executive team.
"More generally, these changes in APRA's senior leadership reflect an ongoing commitment by APRA to review and refresh its operations, and ensure the organisation remains focussed on effectively and efficiently achieving its mission for the well-being of the Australian community."
All changes will take effect from July 1.