APRA reveals best and worst superannuation funds | Insurance Business Australia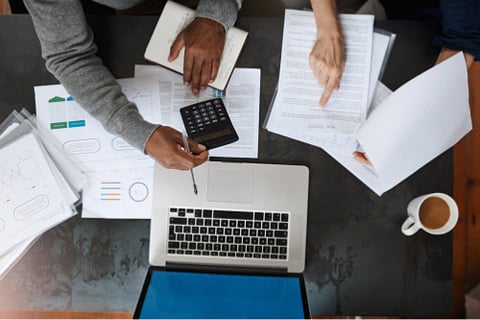 The Australian Prudential Regulation Authority (APRA) has revealed the best and worst superannuation funds in Australia after releasing the superannuation statistics for the June 2021 quarter.
According to APRA, superannuation assets totalled $3.3 trillion at the end of the June 2021 quarter - a 14.7% increase from the $2,880.2 billion total in the June 2020 quarter. Meanwhile, for the year ended June 2021, total contributions increased by 5.0% to hit $127.0 billion.
Now, APRA has revealed the best and the worst superannuation funds out of 76 MySuper investment options graded as "pass" or "fail" based on its test of comparison of fees versus performance over seven years.
The top 10 superannuation funds by net return (assuming it is a 30-year old with a $50,000 balance) were:
Local Government Super (now re-branded and known as Active Super, 9.46% return);
AustralianSuper (9.44% return);
HOSTPLUS Superannuation Fund (9.33% return);
AON Master Trust (9.14% return);
Goldman Sachs & JBWere Superannuation Fund (9.13% return);
Unisuper (9.01% return);
Construction and Building Unions Superannuation Fund (9% return);
Mine Superannuation Fund (8.86% return);
QSuper Lifetime (8.8% return); and
Retirement Wrap Westpac Group (8.75% return).
By contrast, the 13 big-name funds that have failed APRA's performance test were:
AMG MySuper;
Commonwealth Bank Group Super;
Energy Industries Superannuation Scheme-Pool;
Colonial First State FirstChoice Superannuation Trust;
Labour Union Co-Operative Retirement Fund;
Maritime Super;
BT Super's Retirement Wrap;
ASGARD Independence Plan Division Two;
Australian Catholic Superannuation and Retirement Fund;
The Victorian Independent Schools Superannuation Fund;
Boc Gases Superannuation Fund;
AvSuper Fund; and
Christian Super.
Superannuation Minister Jane Hume stated that eight products had left the market since APRA announced the performance test. It has now also written to the superannuation funds whose products failed or marginally passed.
"Through these measures, the Morrison Government is ensuring the superannuation system works harder for all Australians by increasing transparency and accountability of returns generated for members," Hume said, as reported by ABC.
Read more: APRA releases life insurance statistics for June 2021 quarter
APRA executive board member Margaret Cole stated that 84% of the products passed the performance test. However, "APRA remains concerned about those members in products that failed."
"Trustees of the 13 products that failed the test now face an important choice: They can urgently make the improvements needed to ensure they pass next year's test or start planning to transfer their members to a fund that can deliver better outcomes for them," Cole said, as reported by ABC.
Meanwhile, Super Consumers Australia director Xavier O'Halloran advised members of funds that have failed APRA's performance to find a better fund for their retirement savings.
"Superannuation funds have a commitment to deliver the best financial outcomes for their members, and that is what they should be pursuing," O'Halloran said, as reported by ABC.
"They [super funds] have had plenty of time to fix this. They have been given plenty of leeways as well in the way the test works. If they've failed, then consumers really have to weigh out what this fund is offering."
However, the super fund industry group Association of Superannuation Funds of Australia (ASFA) argued that the regulator's performance tests were flawed because some of the failed products had delivered excellent returns to their members over a long period.
ASFA chief executive Martin Fahy claimed that the test was a retrospective assessment, and the test results did not tell members why and by how much their fund has failed the test.
"The reality is even the funds in this test that are underperforming are doubling the money of their members every 10 years — they're generating 7% to 7.5% returns," Fahy said, as reported by ABC. "They're amazing returns in the current circumstances."