Are insurers offering cover when tenants won't pay rent? | Insurance Business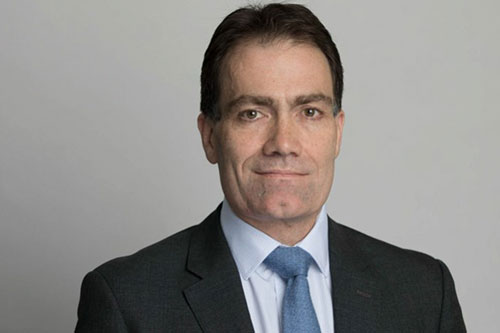 A potential gap in the insurance market is facing increased scrutiny as massive job losses result in tenants being unable to pay rent, leaving landlords out of pocket.
Jobs have been one of the pandemic's biggest casualties with over half a million lost in April alone. The federal government's moratorium on evictions for those experiencing "financial distress because of coronavirus" has also added pressure on landlords to renegotiate their rental income.
The Insurance Council of Australia (ICA) says the government's financial support during the pandemic means tenants should still pay rent.
"Governments expect that tenants should continue to pay some rent where they have funds available, especially when they are receiving taxpayer-funded support such as JobKeeper, JobSeeker or rental assistance," said Campbell Fuller (pictured), ICA's head of communications and media relations.
"Insurers are treating landlord claims on an individual basis. In cases where a residential tenant is suffering genuine financial hardship as a direct result of COVID-19 and cannot fulfil their rental obligations, insurers will not pursue the tenant for unpaid rent."
The ICA says many landlords are "mum-and-dad" investors who have invested in property as a supplement for their incomes or to support self-managed super funds. Additionally, landlords who are borrowers have obligations to their lenders, often banks, with payments typically being met through rent payments on the mortgaged properties.
"Landlord insurance protects the investment that a landlord has made in a rental property," Fuller said. "Cover can be purchased for the building, contents or rental income, or any combination of these. Cover for loss of rent is not always included in a landlord policy and may be added as required."
The National Cabinet's Code of Conduct, agreed to by all states, encourages landlords and tenants to negotiate on rent reductions or deferrals if the tenant's capacity to pay their full rental obligations is compromised by the crisis.
"These measures are intended to help tenants remain in their homes, rather than be evicted for non-payment or part-payment of their rent. The building, contents and liability protection provided by landlords insurance is not affected when the landlord and tenant agree on rent reductions or deferrals," Fuller added.
Insurers are treating landlord claims on an individual basis. In cases where a residential tenant is suffering genuine financial hardship as a direct result of COVID-19 and cannot fulfil their rental obligations, insurers are stating they will not pursue the tenant for unpaid rent.
"New landlord insurance policies are available from some insurers with an adjustment to the tenant default component of the policy," Fuller said. "These policy adjustments are occurring due to the financial uncertainty created by the economic downturn, and the various government announcements about tenant protection measures and the impact on landlords, tenants and insurers."
Allianz, for example, has reported it is reviewing its policies in order to meet the needs of customers in these unprecedented circumstances.
"To ensure they are supported, we have reviewed our policies to make it clear to customers what they are entitled to following the State and Federal moratoriums on evictions," an Allianz spokesperson told Insurance Business Australia.
In the case of existing customers, the Allianz spokesperson says if a landlord has the rent default and theft by tenant option on their policy, the company will pay the rent default for "all insured events that occur during the period of insurance.".
"This means if the customer was to make more than one rent default claim during the period, the total we will now pay is the maximum amount listed in the PDS, e.g. $10,000 for all rent default claims only in that policy period. No other policy limits have changed," the spokesperson added.
Read next: RAA rolls out new cover for SA landlords
However, in cases where a tenant is unable to cover rent resulting from COVID-19 related hardship, the spokesperson said Allianz "may be able to assist" where a shortfall arises from a temporary rent reduction negotiated between a landlord and tenant, subject to the terms and conditions of the company's landlord policies.
This policy gap may leave landlords who have tenants unable or refusing to pay rent, who are protected by the moratorium, without any financial support, as the company conceded it will only cover "temporary rent reductions".
In order for landlords to make a loss of rent claim, if the rent fault option has been purchased under a landlords insurance policy, the spokesperson says it does not require the landlord to issue an eviction notice.
"However, a landlord will need to supply documentation to prove the loss they are claiming for," the spokesperson explained. "Allianz encourages any landlord affected by tenants not being able to meet their rental obligations to submit a claim for loss of rent if they have purchased the rent default option on their landlord policy.
"All claims will be assessed in line with the terms and conditions of the policy they hold."
Referencing the National Cabinet's Code of Conduct, QBE says it agrees that all landlords and tenants should work together to renegotiate rent when tenants are faced with COVID-19 financial disadvantages.
Read more: QBE reveals a landlord problem that's costlier than bad tenants
"Renegotiating rent will not preclude a landlord from making a claim under other parts of the policy, such as a claim for property damage, or prevent a claim if the tenant defaults at a future point in time," a QBE spokesperson said.
Similar to Allianz, QBE says landlords are still able to make a claim without having to issue an eviction notice to the tenant involved in the dispute. However, the spokesperson conceded the company would not cover any unpaid rent during the pandemic.
"Where it is established that a residential tenant is suffering financial hardship as a direct result of COVID-19 and cannot fulfil their rental obligations, QBE will not pursue the tenant for unpaid rent," the spokesperson said.
"We continue to consider the impact of recent and ongoing announcements by state and territory governments."
While Suncorp declined to be interviewed for this report, the company's recent financial results statement for Q1 2020 revealed the insurer expects significant financial penalties resulting from tenancy issues.
"Suncorp expects an increase in loss of rental income claims frequency and severity. The Group has ~500,000 in-force landlord policies that provide loss of rental income cover, with the majority being Terri Scheer Landlord Preferred policies, which typically offer cover for up to 20 weeks' loss of rent for a defaulting tenant," the company's statement read.
"The remainder of the loss of rental income policies provide a lower level of cover. Despite this, Suncorp expects a proportion of claims have been delayed as a result of customers experiencing financial stress and a preference to observe social distancing."