ASFA chair speaks out on proposed legislation | Insurance Business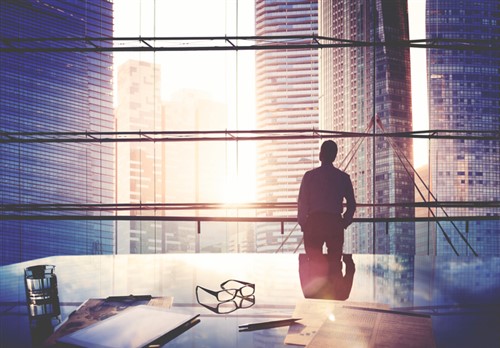 Since The Treasury Laws Amendment (Protecting Your Superannuation Package) Bill 2018 came before Parliament, it has attracted criticism from multiple quarters due to its proposals for changes to life insurance in Australia. Insurance Business spoke to Dr Michael Easson AM, a high-profile critic of the bill and independent chair of the ASFA.
Though the Bill is theoretically intended to ensure a better deal for consumers, Easson feels that the insurance portions of the Bill could unfairly target vulnerable Australians and leave many worse off in the process. With life insurance and superannuation closely tied in Australia, many Australians rely on life insurance policies from their superannuation provider, either due to pre-existing health conditions or high-risk occupations.
"The worst affected are likely to be those in high risk occupations who are in general unable to obtain additional insurance due to their high risk profile, or if they can it is usually at a very high premium cost," says Easson.
However, the impact is unlikely to be limited solely to this category; Easson suggests that the changes could "…detrimentally affect nearly all superannuation fund members through higher premiums."
He estimates that the minimum increase would be 10%, but is more likely to be 15-26%. Similarly, the higher premiums will also affect those who start at under the age of 25 or with a balance of less than $6,000 - but who then move beyond those thresholds.
Easson was also sceptical of the idea that the legislation could lead to a new, more positive model of life insurance – particularly given the revelations during the current Financial Services Royal Commission.
"The changes affect the current group model by introducing increased uncertainty, and reducing coverage and risk-sharing, both of which will lead to increased premiums," says Easson. "Already, arising from the Royal Commission there are many needed improvements to enforceability and honest broking. Wiping out coverage for tens of thousands is not a fair initiative."
Indeed, Easson also believes that the Financial Services Royal Commission itself should be cause for delaying the Bill's passing and reworking its contents.
"I think the fact that we have a Royal Commission looking at insurance should encourage the government to pause, wait on Commissioner Haynes' findings and recommendations, and then reconsider the Protecting your Super package," he said.
Easson noted that he could not comment on whether the recent changes in the Australian government would slow progress on the passing of the Bill. However, he did express hope that the new Minister would take the opportunity to take a fresh look at the proposals outlined in the bill, and reconsider them accordingly.
"In our view the government should give the Insurance in Superannuation Code of Practice time to bear fruit," says Easson. "The Code provides a better balance between protecting member benefits and preventing account erosion than the proposed legislation - and its beneficial effects are already being felt."