ASIC announces new senior leadership appointments | Insurance Business Australia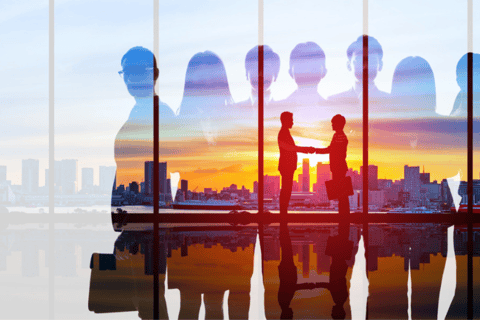 The Australian Securities and Investments Commission (ASIC) has expanded its leadership team with three new appointments, including an executive director, chief financial officer (CFO), and chief people officer (CPO).
Zak Hammer takes the role of executive director for operations at ASIC, commencing January 2022. Meanwhile, Peter Dunlop and Nicole Collins are the new ASIC CFO and CPO, respectively. They will all report to Chief Operating Officer (COO) Warren Day.
The new appointments are meant to strengthen the capability and effectiveness of ASIC as a regulator, with the new members of the leadership team bringing extensive technical expertise and industry experience, drawn from the private and public sectors.
ASIC Chair Joe Longo said the combined knowledge and experience of the three new hires will help the regulator deliver its priorities to achieve a fair, strong, and efficient financial system for Australians.
"They will help us better identify and seize opportunities to enhance ASIC's capabilities to work more efficiently and effectively in an environment that supports our people internally and our stakeholders externally," he added.
Longo's comments bring to light his speech in November, reiterating ASIC's responsibilities and regulatory changes.
During his speech at the AFR Super & Wealth Summit, Longo said the shifting and evolving superannuation industry landscape had expanded ASIC's role to regulate superannuation trustee conduct more effectively without detracting from or duplicating Australian Prudential Regulation Authority's (APRA) role as the prudential regulator.
He also offered assurances that ASIC will continue to act against misconduct and focus on how super trustees deal with their members, focusing on:
Performance: ASIC will focus on communications made around performance by trustees who recently failed their performance test. If it identifies misleading or deceptive conduct, it will intervene to achieve corrective disclosure or take enforcement action, if appropriate.
Distribution: ASIC is proactively surveilling the industry and takes enforcement action if it finds trustees breaching the law or not acting in good faith.
Retirement focus: ASIC is working on forecast tools and consumer information to assist trustees in helping their members.
Read more: ASIC reveals focus areas for financial reports in December 2021
ASIC also announced regional appointments in New South Wales (NSW), Victoria (Vic), and Western Australia (WA).
Following consultation with the Attorneys General for the respective states, as required under the Corporations Agreement (2002), ASIC appointed Mark Adams as a regional commissioner for NSW while remaining a senior executive leader of strategic intelligence and coordinator of ASIC's Innovation Hub.
The regulator also appointed John Wallace as a regional commissioner for Victoria in addition to his current role as a senior executive leader of specialist services. Meanwhile, Rhian Richards took the regional commissioner role for WA in addition to her current role in the Modernising Business Registers (MBR) program.
"Our new regional commissioners join our current regional commissioners to provide leadership locally while contributing nationally to our regulatory and enforcement functions," Longo commented.
"These senior executive and regional appointments enhance the capabilities of the senior leadership team and dedicated team members to deliver on our strategic priorities as outlined in ASIC's 2021-2025 Corporate Plan."