ASIC study reveals barriers to effective complaints resolution | Insurance Business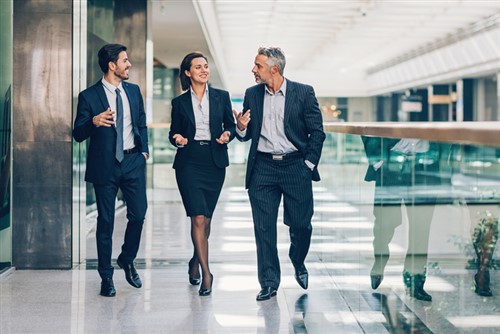 New research from ASIC has revealed the incidence of complaints across the financial services sector, as well as the challenges people face in approaching and navigating the complaints process.
The study on consumer experience of internal dispute resolution (IDR) procedures across the sector showed that 17% of Australians aged 18+ considered making a complaint to a financial firm in the preceding 12 months, but only 8% actually lodged a complaint.
Almost half of those who didn't file a complaint "did not think it would make a difference" or "it was not worth their time," while 18% of complainants dropped their complaint before it was concluded, findings showed.
The ASIC study also revealed the common structural, transparency, and customer-service obstacles that directly affected the complainants' satisfaction and/or confidence in the complaints process:
One in seven had difficulties finding the firm's contact details to lodge their complaint
Almost a quarter did not have the IDR process explained well at first contact, and 27% were unsure of how long they would need to wait for a decision
28% felt they had not been listened to or heard, and 22% felt they had been passed around to too many people or "strung along"
Only 45% of complainants who received an unfavourable outcome received an explanation of the decision made against them by the firm, while only 21% of complainants whose complaints were not resolved in the timeframe set by ASIC guidance had the external dispute resolution (EDR) process explained to them. These findings were of particular concern to ASIC, as these steps are essential for helping consumers effectively escalate their complaint to an independent and external forum.
"As the first step in the financial dispute resolution system, IDR plays a vitally important role in Australia's consumer-protection framework," said Danielle Press, ASIC commissioner. "Consumers and small businesses should have access to transparent, fair, and timely complaints processes. Our research shows the strong connection between consumer satisfaction in how a firm deals with a problem, and their confidence in that financial firm. Making a complaint can be a stressful exercise for many people and that there are clear opportunities for financial-services firms to improve consumer experience and outcomes."
For a full copy of the research, visit the ASIC website.
ASIC also announced that from February, it will be consulting publicly on a review of existing IDR guidance set out in "Regulatory Guide 165, Licensing: Internal and external dispute resolution".
Issues that will be tackled in the review include the definition of "complaint," requirements for complaints that are resolved within five business days, maximum IDR timeframes across all complaints including superannuation related complaints, and written reasons for decisions made by superannuation trustees about complaints.