AUB Group results: Profits up in Aus but down in NZ | Insurance Business Australia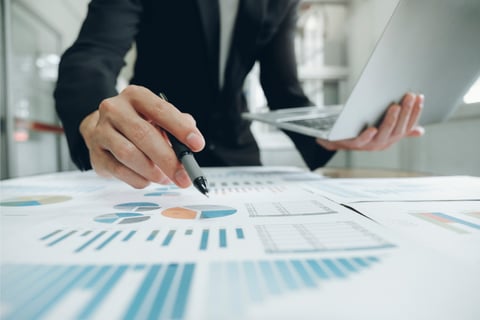 AUB Group Limited has released its half yearly results. The ASX200 listed company that operates a network of brokers and underwriters across Australia and New Zealand reported a net profit after tax (NPAT) of $30.6 million, up by almost 17%. The company said the profit came from organic growth and acquisitions primarily in Australian broking agencies.
"Our business continued to perform well, delivering growth across all divisions, a testament to the efforts and support provided by our brokers and staff to clients," said CEO Mike Emmett.
Emmett said the first half of the year has seen the company start to realise the benefits of investment and focus on the Agencies division. He also noted ongoing "margin expansion" across Australian Broking & New Zealand operations and continued growth in the profitability of BizCover, the online insurance service.
Read next: AUB Group lifts lid on record yearly results
BizCover reported an increase in pre-tax profit of nearly 14% to nearly $5 million.
"Future growth is expected from New Zealand and the recent expansions into the US and South African markets," said Emmett.
However, AUB's New Zealand Broking network reported a profit slump. Underlying pre-tax profit for the half year decreased by 20.6% to $3.5 million.
"This result was significantly impacted by the cost of Project Lola, the new technology replacement project currently underway in New Zealand," said Emmett.
The CEO said, excluding these costs, AUB's New Zealand operations "are seeing positive momentum" including business revenue growth of 4.7%.
"As you will have heard me say previously, improving our results in New Zealand is a key strategic priority for FY23," he said.
"Our focus on buying and building technology solutions that aid our networks to efficiently place business for clients, whilst delivering high quality advice and service has paid significant dividends. And our technology journey is underway with more to come," he said.
CFO Mark Shanahan said the company still sees opportunity "to improve margins across the enterprise with significant upside potential in agencies and New Zealand."
AUB's board determined a fully franked interim dividend of 17.0 cents per share, a 6.3% increase.