AUB head talks strategy in final AGM | Insurance Business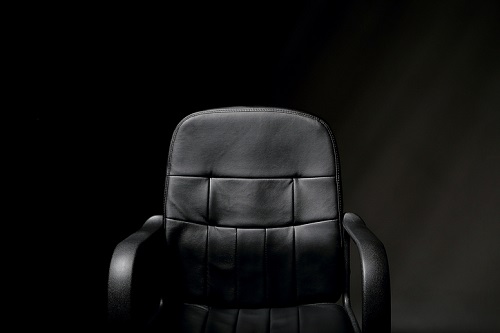 AUB head Mark Searles discussed group strategy and performance this morning, as he led his final annual general meeting as chief executive.
Searles, who is set to step down in October 2019, told shareholders gathered in Sydney that FY18 had been "another good year of growth" across all divisions within AUB.
"What was particularly pleasing to me was that the growth was predominantly organically-driven with increases in client and policy count linked with increases derived from heightened levels of collaboration between our shareholder partner businesses," said Searles.
"[This] in turn supported our commitment to supporting our clients' risk needs, principally SME and mid-market businesses," he added.
Addressing the group's strategy to move from a primarily broking presence to a leading provider of risk management, advice and solutions, Searles said progress has been positive.
"We have become a truly integrated risk management group, through investment in insurance brokers, underwriters and risk services businesses," he said, echoing sentiments shared in last year's AGM.
"Over the year, we continued to invest in this strategic approach and, as I previously mentioned, are seeing strong evidence that the execution of our strategy is bearing fruit with increasing levels of collaboration which in turn has delivered strong financial results."
With a focus on diversifying profit generation over the past five years, Searles also noted that the group has moved from an acquisition-centric growth platform to a more organically-led growth profile.
He also confirmed the group has managed to reduce its financial reliance its traditional core broking activities, as other divisions have increased their share of the income pool.
"Whilst the Australian broking division has grown over the last six years, the share of group income has decreased from 88% to 66%," he told shareholders. "This re-alignment has been consistent for the last 18 months so we expect the profile to be maintained into the future."
Importantly, Searles also pointed to the company's culture as key to its ongoing success.
"We firmly believe that the group's ongoing success will be enabled by the continuous development of our culture and the continual alignment of our values to our purpose," he said. "We have continued to focus on building a culture of shared accountability and embedding AUB Group's purpose and values."
Looking ahead and discussing strategy delivery, Searles said the group will be exploring ways to strengthen its ecosystem by connecting its various different partners.
"By supporting our 135 partners across the various domains of risk management with relevant services and products we can assist in building a vibrant ecosystem where all stakeholders benefit," he said.
Some of the results highlighted include:
Australian Broking commission and fee income grew 9.1% against a backdrop of average commercial lines premium rate increases of circa 4%
A 10.3% increase in Adjusted Net Profit After Tax (Adjusted NPAT) to $44.6 million, up from $40.4 million in FY17
The groups Risk Services division achieved revenue growth of 9% and profit growth of 3.1%
The group's underwriting agency operations delivered a profit growth contribution of 11%