Aussie broking house on acquisition drive; adds to AR network | Insurance Business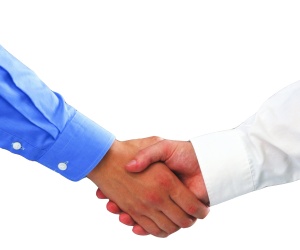 Victorian-based broking house McLardy McShane is in "advanced talks" with two businesses about acquiring them, the managing director has revealed to
Insurance Business.
Don McLardy said the company is aggressively growing its brand through a number of strategies including acquisitions in Victoria, and setting up four offices in Victoria to add to the four it already has.
"We really want to be a major force in Victoria and Southern NSW," he explained. "We have a branch in Corowa but we don't want to be a Sydney office so we are looking at growth in the bottom end of NSW.
"We have been involved in national businesses in the past but we want to focus on being a strong Victorian operation so all our clients can get the expertise of our directors and meet the client face- to- face in a couple of hours. If we spread that nationwide it gets too hard clients to see within a short timeframe."
Despite several players on the acquisition hunt, McLardy McShane is unfazed by market consolidation as it has a specific strategy.
"We are not looking for growth for growth sake," McLardy said. "We want the principals of the businesses we buy to remain in the business and take it to the next level with us. They keep their identity but they are coming into an organisation that can give them that extra support and resources, and part of a team that has the same principles as them.
"We do not necessarily want people who want to sell their book and get out – but we would still consider them."
This comes as McLardy McShane welcomed Melbourne-based brokerage Capital Mutual to the business as an authorised representative. The brokerage officially starts working with McLardy McShane on 31 March, and latter says it plans to double the six ARs it currently has this year.
"
We are not trying to build a massive network with ARs but where we have a connection with specific people or specific areas then we will look at a corporate AR model," McLardy said. "They can be existing broking businesses that want to be attached our model or they can be specific industry based ARs who will join us to provide specialised services."
It says it continues to gain traction with McLardy McShane Financial Services, which provides life insurance, income protection, trauma cover, personal super and corporate super. The services are available to the group's entire customer base.
"We set ourselves up so insurance customers can contact us for any type of insurance but we draw the line at financial planning. Our target clients are family-owned medium sized companies where we have a really good client relationship and we like to look after all their client needs.
We plan to continue to grow that and make our entire client base aware of the services we provide as well. It makes up 25% of our income."