Austbrokers announces small gains in tough market | Insurance Business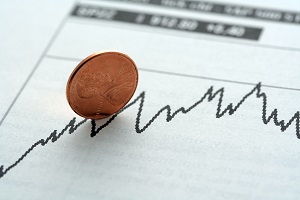 Austbrokers
has announced their FY15 results as the company saw a small boost in profits thanks to the competitive local market.
The company announced a 0.7% boost in net profit after tax, up from $34.7 million to $34.9 million, as adjusted net profit after tax took a 2.5% bump to $36.3 million which fell in the range indicated by the company in an announcement in January.
The difficult market conditions saw the company stress its diversification strategy as 23% of the business net operating profits now come from non-broking businesses compared to just 12% in FY2012.
The company praised the resilience of the insurance broking business as a challenging year was buoyed by several
key acquisitions
, which totalled $70 million over the year, representing the biggest year for the company on the acqusition front.
"Insurance broking demonstrated resilience given the decline in premium rates during the year (as foreshadowed in previous briefings and further evidenced in the latest
APRA
general insurance statistics) with the level of broking income decline less than the market decline in premium rates," the company said in a statement to the ASX.
"While income reduced in FY2015, as a direct result of lower premium rates, client numbers and policy count (excluding standalone acquisitions) have increased, which positions the business well for the future."
Mark Searles
, CEO and managing director of Austbrokers, stressed that the full benefits of the acquisitions made in the latter half of the financial year will be felt FY2016.
"Our recent acquisitions are adding value for shareholders," Searles said.
"We've invested significantly in our Risk Services division, which helps position Austbrokers in offering total risk management solutions to clients across the spectrum of physical, people and financial risks.
"In New Zealand, we're already seeing our new market delivering profit after having quickly become the third largest broking group in the country since November and positions us well for future growth."
The underwriting agencies of the company took a 29% jump in revenue thanks to "securing long term contracts with key insurers," and Searles believes the company strategy was key to success in a tough market.
"This year's solid performance in a challenging market reflects Austbrokers Holdings' continuing focus on its sustainable growth strategy," Searles said.
"Our disciplined approaches, especially in respect to our unique Owner-Driver partnership model, our client-focussed total risk strategy, our income diversification initiatives and our market leading services are all designed to enable our partner businesses to share in the opportunities that exist in this extensive market."
The company will target growth in adjusted net profit after tax of 5% over the coming financial year and stressed that they still see a challenging market on the horizon with more acquisitions not out of the question.
"The commercial lines insurance market outlook remains challenging, and while premium rates are expected to stabilise in Australia and New Zealand, premium growth is unlikely before late FY2016.
"In FY2016, the Group expects continued organic growth, supplemented by executing relevant acquisition and start-up investment opportunities across insurance broking, underwriting agencies and risk services in Australia and New Zealand."