Australian brokers reveal their favourite underwriters | Insurance Business Australia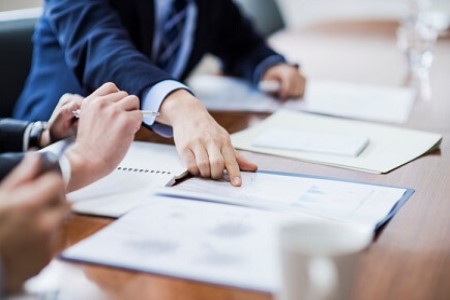 Australia's favourite underwriting agencies have been revealed once again, after the results from an annual broker survey were published earlier this week.
The Brokers on Underwriting Agencies survey, conducted every year by Insurance Business, puts a spotlight on the firms which are excelling across 11 distinct fields and offers insight into which products are the pick of the bunch.
Accident and Health
AHI claimed the top spot for the fifth consecutive year in 2019, a true testament to the specialist agency, which remains a firm favourite with brokers.
"Excellent product, continually enhanced," one broker said of AHI. "Service level, including claims, is outstanding."
AFA retained second place for accident and health – also for the fifth consecutive year – while DUAL rounded out the top three.
Construction
Another consistent performer, MECON once again took the gold medal in 2019, having sat in the top spot every year since the category was added in 2016.
Brokers cited "broad coverage with prompt, helpful responses and very competitive premiums" as a key reason for the company's positive reputation.
ATC Insurance Solutions climbed the ladder to silver in 2019, after debuting on the list with a bronze medal last year, while SURA retained its third-place position.
Cyber and IT
For the second year in a row, Emergence took gold in the cyber and IT category, with the company's Cyber Event Protection policy also named a Brokers' Pick.
"Emergence has gone out of its way to explain the covers and possible client increase and overall taking steps to assist brokers," responded one broker.
DUAL earned a silver medal in the cyber category while Brooklyn Underwriting held onto the third spot once again.
D&O
Emerging as the broker favourite for the fifth year in a row, DUAL has shown itself to be a powerful force within an increasingly challenging space.
The other two spots in this category were taken by newcomers – Brooklyn Underwriting won silver, while Solution Underwriting earned bronze.
Management Liability
DUAL came out top once again in management liability, securing its fifth consecutive gold in this category. Brokers raved about DUAL's "comprehensive cover on multiple fronts, along with competitive prices and sub-limits."
Brooklyn Underwriting claimed silver for the second year in a row and Specialist Underwriting Agencies made its debut in this category, taking out the third spot.
Not-For-Profit
Community Underwriting retained the top spot for the fourth consecutive time in 2019, with brokers highlighting a variety of benefits, including a "tailored product with broad coverage, excellent service and competitive premiums" for the NFP sector.
A consistent all-rounder, DUAL claimed silver for the fourth year in a row while Hostsure Underwriting Agency took the bronze medal.
Product Liability
Brooklyn Underwriting made an impressive debut on this year's list, claiming the gold medal on its first product liability appearance.
High Street Underwriting made its fifth appearance on the list, collecting the silver medal in 2019, while Miramar made its third appearance to take home bronze.
Professional Indemnity
Another top performance for DUAL, with the agency once again earning the top spot and winning praise from brokers for its "simple and straightforward product, with a solid policy wording."
Solution Underwriting Agency retained silver for the third year in a row while PI Direct Insurance Brokers claimed bronze.
Property
For the fourth year in a row – every year since the category was introduced – the gold medal went to Axis Underwriting, which was commended by brokers for its "ability to provide support and service where others cannot."
Miramar Underwriting Agency took out the silver medal, its third in this year's Brokers on Underwriting Agencies survey, while Pen Underwriting claimed the bronze medal.
Public Liability
High Street Underwriting has spent five consecutive years at the top of this category, winning gold once again in 2019.
"HSUA provides out-of-the-box thinking and solutions for all PL risks," one broker said. "The service and turnaround times for transactions are second to none!"
Brooklyn Underwriting reclaimed silver in 2019, after falling to bronze in 2018, while Miramar made its debut on the podium this year, earning third place.
Strata
For the fourth year in a row, CHU topped the list of most dependable strata underwriters with one broker praising the firm's "competitive premiums, premium stability, coverage and claims."
Strata Unit Underwriters ascended to take out silver in this year's survey, moving a place up from bronze in 2018, while Strata Community Insurance retained its third-place spot.
Brokers' Pick
In addition to voting for the top underwriting agencies across 11 product lines, IB also asked brokers to name the top insurance product provided by an underwriting agency in the past 12 months. Here are the Brokers' Pick recipients for 2019.
CHU Underwriting Agencies – Residential Strata Insurance Plan
For the fourth year in a row, CHU Underwriting Agencies' Residential Strata Insurance Plan made the list of brokers' favourite products, with respondents noting that "a lot of inclusions were added after the last revision".
Emergence – Cyber Event Protection
Returning to the Brokers' Pick list for the third consecutive time, Emergence was identified as a favourite due to its "very good policy wording, excellent online system and cyber response team."
DUAL – Cyber Insurance
DUAL has appeared as a Broker's Pick since the very outset of the survey, and this year was no different with the agency winning praise for its expansive cyber offering.
AFA - Accident & Sickness
Respondents sang AFA's praises, highlighting the agency's "innovative cover and great service."