Australian insurance industry responds to ASIC's letter | Insurance Business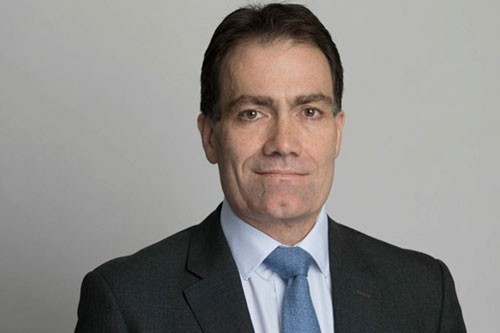 Following the Australian Securities and Investment Commission's (ASIC) letter to general and life insurers, calling for the sector to work in the best interest of the economy and their clients, insurers have responded with their support.
"As a starting point, ASIC expects insurers to consider their conduct in light of the current circumstances and to act in a fair, professional manner that is in line with the duty of utmost good faith," Emma Curtis, senior executive leader – insurers, wrote in the letter last week.
"Now more than ever, it is important that general insurers stand by the commitments made in the 2020 General Insurance Code of Practice (the 2020 Code): to provide value, transparency and fairness; and promote trust, integrity and respect."
In response, Allianz Australia outlined the actions it has taken to support customers through the pandemic.
"As one of Australia's largest general insurers, Allianz Australia is committed to supporting our customers, particularly those most affected by the COVID-19 pandemic," an Allianz spokesperson said.
"In line with recommendations in ASIC's letter to general insurers, we have fast tracked important new provisions in the General Insurers Code of Practice, including the updated provisions relating to family violence policy and assistance for customers experiencing vulnerability and/or financial hardship."
Allianz says it "strongly" encourages any customer who may be experiencing hardship to reach out and see what options are available to them.
Such support includes providing direct home and motor customers with the ability to place their premium payments on hold for up to 60 days; waiving cancellation fees for customers who do cancel policies; help navigating support from the federal government, other financial institutions and community support; conducting full policy health checks to review if customers' details are up to date and reviewing their cover to see if any reductions can be made.
Additionally, for direct motor customers, where a customer becomes unemployed and is receiving the Job Seeker allowance, they may be eligible for a premium reduction depending on their current personal circumstances and any other policy changes that are applied. Allianz will also offer deferred or instalment payments on excess upfront for customers with new or existing claims who are unable to pay.
Implementing training to help frontline teams to recognise when a customer may be experiencing family violence or financial hardship is also included in Allianz's COVID-19 response, as well as strengthened processes and resources to identify and support customers experiencing hardship and vulnerability.
Likewise, Private Healthcare Australia Chief Executive Dr Rachel David (pictured below) says health funds are doing everything possible to ease financial pressure on their members and continue to provide essential health services during the COVID-19 pandemic.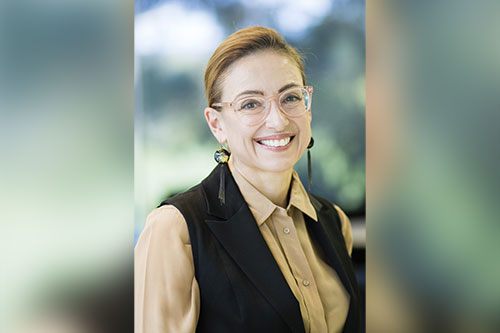 "Like many industries we are doing everything in our power to support our members and the broader community," David said.
"Health funds are employing additional staff and scaling up numbers in call centres to manage the increasing number of inquiries from members and provide telehealth services. It is also critical that businesses, whenever possible, keep staff in employment during this period."
Referencing some of the "extraordinary lengths" health funds have taken to offer financial relief to their members, David noted the postponement of the April 01 premium increase for six months; providing premium relief for Australians suffering financial distress during COVID-19; ensuring customers continue to be the beneficiary of savings from reductions in health and surgery services; investing millions into COVID-19 support programs, as well as telehealth and home treatment services.
Similarly, HCF's CEO, Sheena Jack (pictured below), says her company has put its 1.6 million members at the forefront of its coronavirus response strategy and that the requests from ASIC represent the company's values.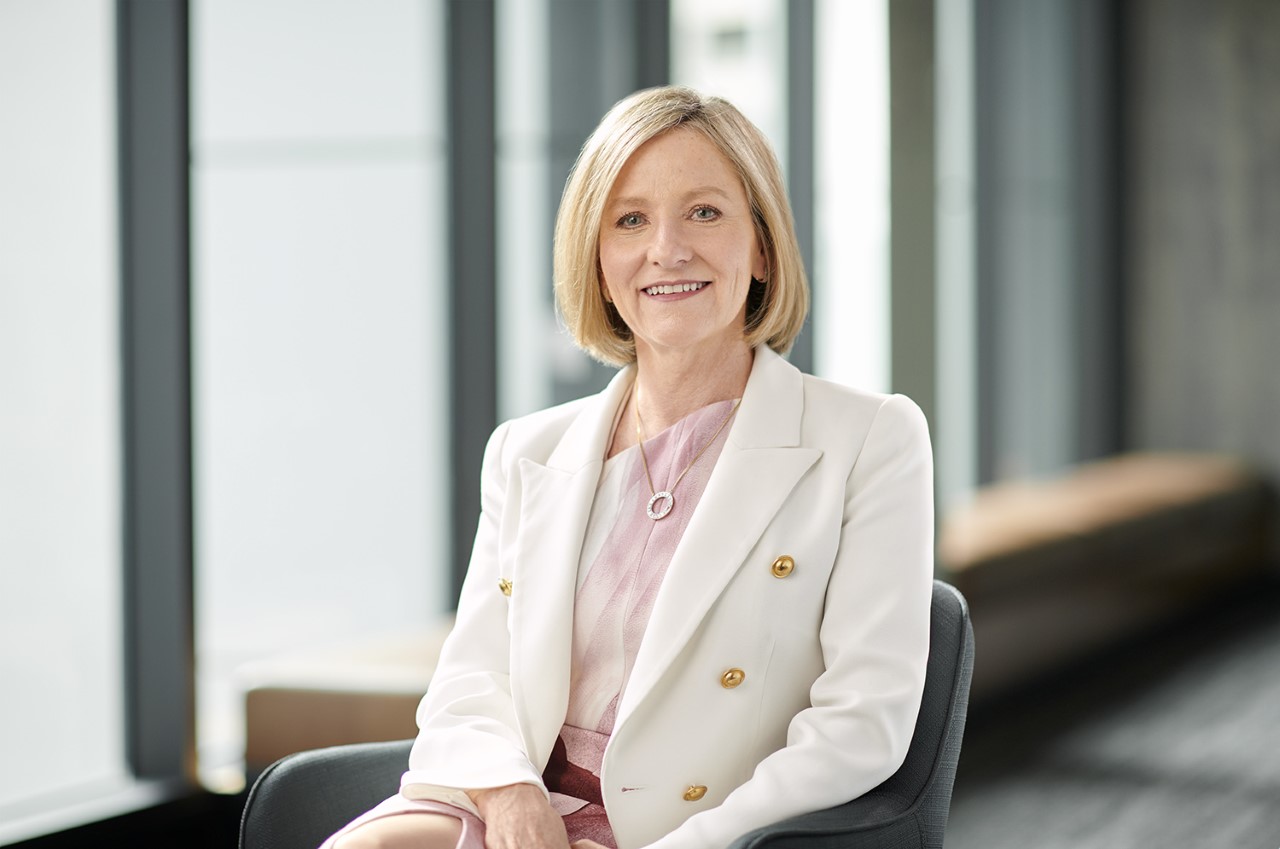 "We have and always will put the needs of our 1.6 million members front and centre," Jack said. "At a challenging time such as this, this commitment has never counted more in supporting Australians with their life insurance, health insurance and travel insurance, and the tasks set out by ASIC mirror the values we live and breathe by."
Taking quick action early to deliver peace of mind to its members throughout the pandemic was a priority for HCF. Jack delivered on this principle by making the early decision that all hospital policies would cover any COVID-19 related hospital admissions at no extra costs to members.
"At such a stressful time, the last thing people need to be thinking about is whether they are covered," Jack said.
"At HCF we have been assessing and updating our products and services throughout this pandemic to ensure our cover remains as relevant now as ever, and that we continue to provide support and value to members. Our members are now able to make use of their ancillary benefits with telehealth consultations across a range of therapy areas covered including psychology, physiotherapy, occupational therapy, dietetics, speech pathology, podiatry, birthing classes and lactation consultants."
Additional support provided by HCF includes ramping up the company's digital products and services. Through programs to manage health risks such as weight loss and support for chronic conditions like heart disease and diabetes, members can continue to benefit from home despite the social restrictions.
Beyond this, Jack says the company has rolled out a number of new free services which enable online access to healthcare professionals, including GP2U, PSYCH2U and Calm Kid Central, delivering "bespoke mental health support to best meet member needs."
"In light of the pandemic restrictions, we have fast tracked contracts with several hospital in-home substitution services to allow access to in-home patient care for our members for our chemotherapy at home and post hip/knee surgery rehabilitation at home," Jack added. "For those members who were forced to postpone their knee replacement surgery we also offer Stand Up to Joint Pain, in-home prehab and conditioning programs to improve management of joint pain."
Major insurer, QBE, meanwhile, stated its customers were the company's first priority throughout these uncertain times.
"At QBE, the health and wellbeing of our customers, partners, community and employees remains our number one priority during this time of uncertainty. As the situation with COVID-19 continues to develop we want our customers to feel supported, particularly those who are facing increased financial stress," a QBE spokesperson said.
"We're providing financial support for Australian private-use motor insurance customers to help ease the pressure on household budgets brought on by COVID-19," the spokesperson continued. "Eligible existing and new Australian comprehensive car insurance customers will receive a one-off COVID-19 benefit in the form of a $50 gift card, while motorcycle, caravan and other private motor insurance customers will receive a $25 gift card. This is valid for all eligible customers, not just those experiencing financial hardship, and we will be proactively contacting our customers to action this."
QBE has also made new measures to support SMEs – a vulnerable victim of the pandemic's economic burden. Vacant premises, workers' compensation and accelerated cash-settlement processes for natural disaster victims were included in these measures.
"We have developed options to support our small and medium (SME) business customers experiencing financial hardship, including continued insurance for vacant premises, deferred premium payments, premium instalments for workers' compensation, 'laid up' cover for vehicles no longer on the road (commercial motor), accelerated cash-settlement processes for customers who have a natural disaster claim underway and would prefer to manage their own repairs, plus maintaining expiring premium where the sum insured hasn't changed (business packages, commercial motor and individual personal accident renewals)," the spokesperson announced.
"In our continued support of our partners and the small business community, we are aiming to reduce the time to pay SME suppliers from 30 days to within 15 days."
There is also a huge body of work ongoing to address the needs of vulnerable customers and those experiencing financial difficulty, according to QBE. This work has been notched up in the face of COVID-19.
"Some of the relief we currently offer includes extending payment timeframes and policy changes in certain instances, along with deferring excess payments for up to six months, ensuring that payments to 'not-at-fault' third parties are made in full (where excess is deferred)," the spokesperson continued. "We also have an accelerated cash-settlement process for customers who have a natural disaster claim underway and would prefer to manage their own repairs. Our front-line claims teams have been equipped to take any extra steps required to compassionately support customers through this period."
Just like HCF, QBE is also offering support for involuntary unemployment cover under its Consumer Credit Insurance (CCI) – which has been updated to extend the cover to employees stood down.
"For customers claiming for involuntary unemployment cover under Consumer Credit Insurance (CCI), we have updated our policy to extend the cover where an employee has been stood down but not lost their job," it said. "Additionally, self-employed customers will not be required to provide evidence that their businesses have been dissolved, and we will not be requiring customers to register with a government agency or prove that they are seeking re-employment."
In its commitment to supporting natural disaster victims, QBE says it's made changes to how claims are made and processed, in order to avoid infection.
"We have taken measures to ensure we can continue the recovery process for our customers who have been impacted by a natural disaster event, or are making a claim of another nature, in a safe environment," the spokesperson said. "This involves changes to claims processes to mitigate against infection between suppliers and customers, such as video assessments for building partners, extra allowance to accredited smash repairers to disinfect customer cars upon receipt and return, and providing cab-charge vouchers to accredited smash repairers for a pick up/drop off trial for customer vehicles."
QBE has also directed $2.6 million to support the global response to the pandemic, which involves funds being distributed to several frontline agencies across the world.
IAG also outlined its commitment to clients throughout the pandemic – socially, emotionally and financially.
"We are dedicated to ensuring vulnerable customers suffering financial hardship due to the impacts of the COVID-19 pandemic receive the support they need during this incredibly difficult time," an IAG spokesperson said.
The spokesperson said IAG has developed a dedicated team "empowered" with a high degree of discretion to help relieve the financial strain from impacted customers.
"Our immediate focus has been supporting our vulnerable customers facing financial hardship and we will work with them to identify the assistance that will best suit their needs. We've introduced a range of support measures to help our customers through this crisis," the spokesperson added.
"Our Help Program supports NRMA Insurance, SGIO and SGIC home and motor insurance customers who are struggling financially as a result of the pandemic – for example through unemployment or a reduction in personal or household income."
Through the program, IAG says it will provide "tailored solutions to support the unique situation of individual customers" drawing on a range of measures. These include access to premium reductions; the option to change premium payments from annual to monthly at no additional cost; reduced excess amounts in the event of a claim, and waived cancellation and administration fees for customers who cancel their policies.
Additionally, measures offered through IAG's NRMA Insurance, CGU, SGIO and SGIC brands include travel insurance refunds for any unused proportion of premiums, including full refunds where customers have not yet travelled and have not claimed under their policy, with no administration or cancellation fees; deferred premium payments for up to six months for small businesses experiencing financial hardships; refunds on unused any proportion of premiums for small businesses who cancel their insurance, with no administration or cancellation fees; full insurance cover on the premises with no changes to premiums for small businesses that need to close, and reduced timeframes in making payments to suppliers from 30 to no more than 15 business days.
"We can also provide customers with the option to change upcoming premium payments from annual to pay by the month, we are waiving any cancellation and admin fees for customers who cancel their policies and deferred premium payments for up to 90 days for our home and motor customers, and up to six months for small business customers," the spokesperson added.
"We're monitoring the evolving impacts of the crisis and we will continue to identify opportunities to provide further support for our customers… We will continue to engage with ASIC on our customer support measures, with all our decisions guided by IAG's purpose – we make your world a safer place."
Suncorp, meanwhile, says it welcomes ASIC's letter to insurers, calling for continuous support for customers during this time.
"We welcome ASIC's calls for all insurers to continue to focus on supporting customers in financial difficulty," a Suncorp spokesperson said. "Over the past month, our people have been helping thousands of customers who are being impacted by COVID-19, and while everyone's situation is unique, we know some short-term relief will go a long way to easing their worries while ensuring they remain insured."
Recently, Suncorp announced a Peace of Mind Package for its home and car insurance customers which acknowledged both the financial and emotional strain the situation is having on many Australians.
"Those customers experiencing financial hardship can access discounts of up to 20%, or three-month premium waivers. We are also providing free counselling sessions for our customers and their families."
Accompanying the package is Suncorp's AAMI free Roadside Assist offer for all medical staff and first responders Australia-wide, including non-customers.
"Apia, our over 50s brand, has partnered with Five Good Friends, an innovative in-home care provider, to offer eligible customers a complimentary welfare check-in and remote monitoring service for two months," the spokesperson explained.
"The new service aims to assist with the support of Apia's most vulnerable customers and their families. For our impacted SME customers, we are offering relief measures including six-month insurance premium deferrals for SMEs, together with continuity of cover for unoccupied premises."
The letter has also been supported and shared by the Insurance Council of Australia (ICA), with Campbell Fuller (pictured top), head of communications & media relations, saying it represents the ongoing discussions between the two regulators.
"The ICA has shared the ASIC letter to insurers with its members and GI Code of Practice participants," Fuller said.
"The letter should be seen in the context of ongoing discussions between ASIC and the ICA on the work being done by its members to support policyholders as they deal with the impact of COVID-19 pandemic."