Coronavirus: Life insurers pledge commitment to frontline healthcare workers | Insurance Business Australia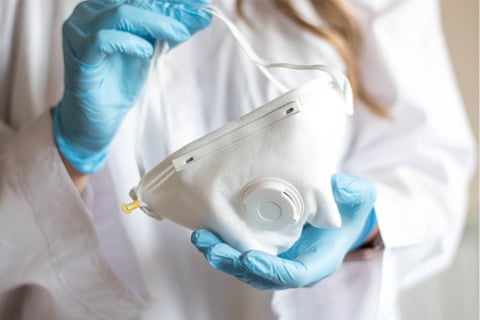 The Financial Services Council (FSC) has introduced a new industry commitment aimed at ensuring that frontline healthcare workers in Australia have access to life insurance in that they are not prevented from obtaining coverage due to their exposure or potential exposure to the coronavirus.
The commitment applies not only to doctors and nurses but also to pharmacists, age care workers, emergency personnel including paramedics and police, and other healthcare professionals. FSC chief executive Sally Loane said they made sure a broad definition of a relevant frontline healthcare worker was put in place when the commitment was created.
"While not everyone will be able to get new cover for other unrelated reasons, this commitment means potential exposure to COVID-19 alone won't affect the cover these workers can get with participating life insurers," added Loane.
"We hope this measure will help reduce any anxiety that our healthcare workforce may feel when working on the frontline. This is part of helping these Australians to have peace of mind for themselves and their families while continuing their vital service to our community."
Under the commitment, a frontline healthcare worker's actual or potential coronavirus exposure will not of itself be used to decline an application for cover; charge a higher premium; or apply a COVID-19 pandemic risk exclusion to any of the benefits offered. The new applications are subject to relevant conditions and financial limits.
Among the inaugural signatories are Zurich and its OnePath Life business.
Commenting on the initiative, Zurich Life & Investments chief executive Justin Delaney noted: "We are pleased to be doing our part to provide some reassurance and consistency to healthcare workers that they can access life insurance cover, should they need it.
"Maintaining service levels for customers at this stressful time is a primary focus for us at Zurich and OnePath. We have taken additional measures to protect our employees and equip them with the business tools so that they can continue to support all customer claims, applications, and other customer support needs."
TAL, meanwhile, is pleased to have developed and supported the commitment along with its life insurance peers, according to the company's group chief executive & managing director Brett Clark.
The insurance boss stated: "TAL sincerely thanks all the Australian doctors, nurses, and medical practitioners, along with the workers who support them, such as police, pharmacists, paramedics, and age care workers, who are on the frontline of fighting the COVID-19 pandemic and we are extremely grateful for their critical work caring for the community.
"It is important that we can provide frontline medical workers, should they choose to take out a new policy or increase their current policy cover, with the confidence that they are covered for any potential illness or injury, while they continue to serve the Australian people in this vital way."
As for its existing policyholders, TAL has confirmed that no coronavirus exclusions exist; all customers, including frontline medical professionals, are fully covered for COVID-19; and no exclusions will be added to policies for customers with greater potential to be exposed to the disease.
"Our frontline workers are doing an amazing job in this crisis, and it's vital that we're ensuring their work won't adversely affect their life insurance cover," asserted Senator Jane Hume, Assistant Minister for Superannuation, Financial Services, and Financial Technology.
"I thank the FSC and insurers for their responsiveness on this issue."