Australians warned to check balances amid double-digit premium increases | Insurance Business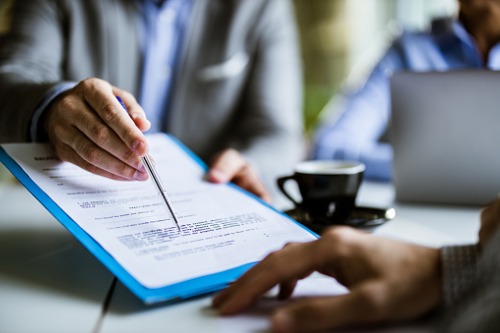 With significant increases to insurance premiums right around the corner, funds are warning Australians to keep an eye on their superannuation balances.
Government legislation that aimed to remove inequities in the super system has taken the blame for the increases in premiums, which range from double-digit bumps on death and disability cover to more than 60% leaps for income protection insurance in some schemes, according to The Guardian.
Already this year, Australian Super premiums have risen by about 20% for members who are insured for income protection, while members of Media Super are facing a 62% increase for income protection insurance this December, bringing monthly premiums to more than $100 for older members.
The warning to consumers comes now because the premium increases are set to come into effect by the end of 2020, yet millions of workers do not currently check their super accounts for new fees and charges on a regular basis. As a result, consumer advocates are sounding the alarm that Australians could pay for insurance cover that they don't want or need.
In fact, the Australian Financial Complaints Authority (AFCA) has said that this development, which affects industry and retail super funds, has already led to a rise in consumer complaints from people who didn't know they had insurance or didn't want insurance, and have in turn asked for a refund of the premiums paid.
"These increases are a timely reminder for people to check if they have insurance in super, what they are paying, what benefit it offers and under what circumstances it will pay out," said Xavier Halloran, a director at the consumer campaign organisation Choice. "For example, people might be surprised to find that income protection generally provides cover for temporary disabilities and not as the name might suggest for any loss of income."
Paradoxically, the rise in premiums is the result of an industry and government attempt to make the super system fairer. A piece of legislation aimed at people under 25 and those with accounts with less than $6,000 back in April allowed them to opt out of paying insurance on all but one account.
However, the effect of this has been a drop in the number of people paying super insurance, which has in turn meant that insurers needed to increase premiums paid by other members. The Australian Prudential Regulatory Authority's (APRA) data revealed a 15% decrease in people paying insurance within super accounts, thereby putting more pressure on remaining clients.
"Superannuation funds have been putting a lot of these recently announced price increases down to changes which saw people no longer paying for insurance on duplicate, inactive accounts or in situations where cover may have been inappropriate [for example people who are unemployed]," Halloran told The Guardian. "Overall, the changes are much fairer as less people are paying for policies they can't claim on."
Additionally, Nick Kirwan, senior policy manager for life insurance at the Financial Services Council, said it was the job of fund trustees to make sure that the cover offered to members accomplished a balance of giving them meaningful cover at an affordable price. He noted that at the same time, the coronavirus pandemic had led to a rise in mental health issues in Australia, in turn leading to more claims.
"Premium increases are never welcome, but there is a direct link between the total amount paid out in claims and the cost of premiums, and claims have been increasing significantly, especially for mental health conditions," he said. "Unfortunately, the COVID pandemic is likely to mean that more Australians will experience mental health conditions from the effects of job losses, isolation and financial hardship and this is placing upward pressure on premiums."