Australia's live entertainment industry in danger without insurance scheme | Insurance Business Australia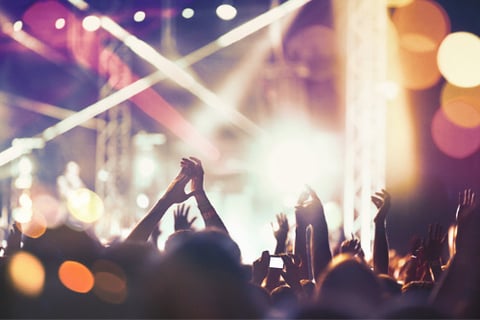 It has been more than a year since the COVID-19 pandemic hit, and Australia's live entertainment industry is struggling to deal with the impacts. Now, some industry leaders have gone so far as to predict that live entertainment businesses might not be able to recover without an insurance scheme.
Frontier Touring chief operating officer Dion Brant claimed that the industry cannot bounce back as quickly as the arts and hospitality industries. It has also been behind the curve in bringing international acts back into Australia because of the financial risks around cancellations.
"We are now in a situation where, largely, there will be very few if any international artists [who enter the country] who have just been fortunate enough to be rescheduled into that period a year ago," Brant said, as reported by Business Insider Australia.
Read more: Australian event industry still battling insurance woes
Since last year, Live Performance Australia (LPA), a body for the live entertainment industry, has been calling on federal and state governments to establish a business interruption fund to help event organisers plan future events amid the pandemic.
The insurance scheme would act as an insurance fund for event companies planning future events while considering public gathering restrictions and other issues caused by the pandemic.
"Live performance businesses have little or no financial reserves to survive another shutdown, and this risk will hold back the industry's reactivation and its contribution to our economic recovery," LPA chief executive Evelyn Richardson told NME last year.
Early this year, Peter Noble, the festival director of the Australian music festival Bluesfest, joined calls for an insurance fund, which has been done in other regions.
"We need [the government] to save our stages, as has been done in the US and across Europe through large grants, tax write-offs and investment, and as well create a business interruption insurance policy to incentivise event presenters to put on events and be protected in not going to the wall, should an outbreak of COVID shut down their businesses at short notice and protect artists, crew, and suppliers [to] get paid should that occur," Noble wrote on Facebook, as reported by NME.
In Queensland, the Queensland Tourism Industry Council (QTIC) has been advocating since September for the federal government to help community event operators secure insurance.
"Perhaps we have to come together as an industry, with government, to establish insurance pools for certain activities like events," said QTIC chief executive Daniel Gschwind, as reported by ABC.