Bali volcano threat highlights importance of travel insurance | Insurance Business Australia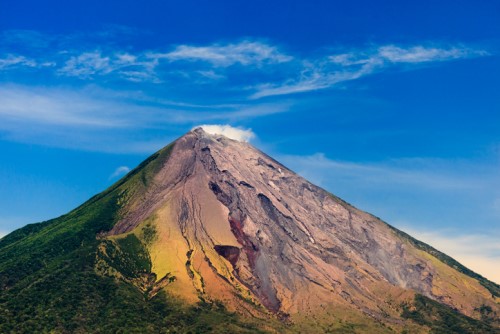 As the volcanic threat heightens in Bali, Indonesia, many Australians headed for the tourist island for the upcoming school holidays are getting increasingly worried that an eruption would wreak havoc to their holiday plans – especially for travellers who are scrambling to secure last-minute travel insurance.
Increased seismic activity recorded of the Mount Agung volcano on Monday led the authorities to issue a high alert and evacuate areas within 7.5 kilometers. And while no flights to and from Bali have yet been cancelled due to the threat, Kasbani, the head of the Centre for Volcanology and Geological Hazard Mitigation said that the very high frequency of earthquakes is "worrying when it comes to eruption."
"As a volcano (threatens) to erupt in Bali once again, it's clear that Australian travellers are yet to understand the vital importance of buying travel insurance sooner rather than later," said Natalie Ball, director of Comparetravelinsurance.com.au. "We've been inundated with customers' queries relating to cancellation cover for travel to Bali, only after news of the increased volcanic activity broke. We hoped that by now travellers would understand the importance of travel insurance for unforeseen events."
Search and compare product listings for Travel Insurance from specialty market providers here
Ball clarified that travel insurance cancellation cover only provides coverage for unknown events.
Insurers, meanwhile, have been quick to point out that because the resultant ash cloud from Mount Agung is expected to disrupt flights, this is a "known" risk.
Insurers usually set cut-off dates, whereby cover for a specific event would be put on hold and only resumed after a period of restricted cover.
"You're in luck if you bought travel insurance before Friday 15th September, as you would most likely be covered for any trip disruptions or cancellations related to this event," Ball said.
Comparetravelinsruance.com.au revealed the cover cut-off periods for Australia's travel insurers:
1Cover, Simply Travel Insurance, Kango Cover, Duinsure, and other insurers underwritten by Certain Underwriters at Lloyd's will not cover losses for policies bought after 10am (AEST) on Sept. 16;
Zoom Travel Insurance, underwritten by Certain Underwriters at Lloyd's, will not cover those purchased after 10am (AEST) on Sept. 18;
Covermore (underwritten by Zurich) will not pay claims for any out-of-pocket travel expenses relating to the Mount Agung volcanic activity for policies purchased after 2pm (AEST) on Sept. 18;
Fastcover (underwritten by Allianz) will cover those purchased after 7am (AEST) on Sept. 19;
TID (underwritten by Certain Underwriters at Lloyds) will not cover those after 4pm (AEST) on Sept. 20;
Budget Direct and 1st For Women (underwritten by Auto & General) will not cover those purchased after 12pm on Sept. 20;
Insure and Go's (underwritten by Mitsui Somotomo) cut-off was 11.59pm (AEST) on Sept. 20; and
Southern Cross Travel Insurance (underwritten by SCTI) was still covering as of 10.12 am on Sept. 21, but is subject to change at any time.
Ball reminded travellers to read their policy thoroughly for their own peace of mind.
"While we strongly recommend obtaining travel insurance no matter where you're headed to, you should always read your policy to understand any relevant exclusions that could blow your cover," she said.
Related stories:
Generali announces three new travel insurance plans
New insurance offering for adventurous travellers
Cover-More and Zurich unveil new mental illness cover for travel insurance