Berkley Re CEO reveals impact of global pandemic on business | Insurance Business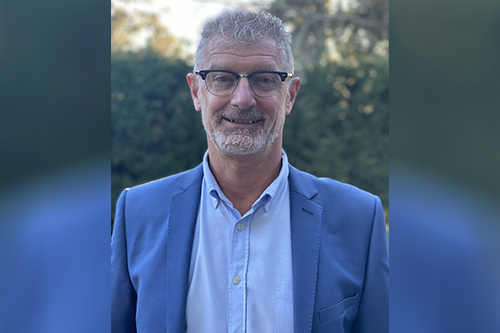 Tony Piper (pictured), CEO of Berkley Re, started his career in reinsurance in the early 1980s before personal computers and technology aided workplace functions.
It was also during this time that the Australian market was flooded with over 300 insurance companies, which meant plenty of clients were looking for reinsurance partners to assist with risk underwriting, pricing, capital relief and new products. Today, however, Piper says the reinsurance world has "changed in every way."
"The use of data continues to drive decision making, but the smaller number of insurance companies have built their own internal actuarial, research and innovation teams and rely less on their reinsurance partners for this added support," he said.
"Underwriting teams are now staffed with qualified specialists from a variety of disciplines. These specialists bring much greater insight into exposure underwriting, and, when combined with predictive experience modelling, develop a greater level of precision to pricing than ever before."
Read more: Re-engaging the industry after COVID-19: CEO
But amid a global pandemic, the reinsurance industry has changed even further – and many of these changes are likely to be permanent. Remote working has changed Piper's relationship with staff flexibility.
"Like most businesses our operating models have changed forever," Piper explained. "We now know there is no need to have everyone in an office five days a week, so we now need to accept and adjust to a new relationship we will have with our staff.
"Even Lloyd's, with its 330-year history, will become a vastly different business centre in the wake of COVID-19. These changes are moving through our industry now, so thinking we will return to the 'old normal' is not the reality."
Piper says emerging challenges include policy coverage, the physical and psychological impacts on staff that are working remotely and ensuring the company is "effectively marketing" to their distribution partners and customers, despite being separated from them. Additionally, it's important to keep a keen eye on how regulators are perceiving their work during this time and thereafter.
However, Piper concedes the market challenges in Australia are dwarfed by international trends facing large markets, such as the US.
"Australia is in a very different position compared to major international markets' responses to these challenges," he admitted.
"Our US friends will face a much tougher time before any form of normality might return - can you imagine how complicated doing business with 50 different jurisdictions would be? The UK is not as complicated, but they feel the impact from the US market directly, as well as from European markets. The challenges we face are similar, but to a lesser degree."
Read next: "Maintain caution": APRA writes to insurers
These changes, regardless of their international scale, mean reinsurance brokers hold a greater responsibility to stay informed on the latest issues – whether they be economic, climatic, legal, or compliance related.
"Insurers are required to become more self-reliant in all these areas, but the reinsurance broker continues to be a necessary consultant for senior decision makers," Piper said. "The reinsurance broking industry is about to become even more concentrated with another global merger being considered by various market regulators and, if approved, will reduce the choice for local buyers even more.
"However, I do not see this changing the way we support our distribution. The complexity of capital requirements and need for global capacity and expertise will ensure reinsurance brokers offer a far better capability than any other alternative and will continue to be our major source of business."