Blue Zebra to expand SME offering | Insurance Business Australia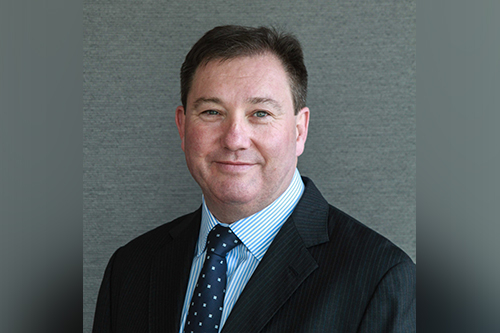 Insurtech start-up Blue Zebra has been making serious waves since it arrived on the scene two years ago – and it seems the newcomer has no plans to slow down as its moves towards 2020.
Speaking to Insurance Business, MD and co-founder Colin Fagen said the company has grown exponentially since its arrival in 2017 – and will be eyeing up significant expansion in the near future.
"Our business is continuing to grow, we're now turning over in excess of $120 million business written, and we're dealing with about 400 brokers in the market," he said. "We're also looking at bringing out more products – SME, commercial lines, personal, accident and sickness, cyber – to expand the range after Christmas."
Discussing the imminent new lines, Fagen said Blue Zebra would be leveraging big data in the same way it has with personal lines, to make sure offerings are as efficient as possible for brokers.
"We're also looking at white labelling, helping brokers access clients who have large workforces, or cross selling products to clients they already have, so they can grow their own businesses from their trusted customer base," he said.
However, the product line isn't the only expansion on the cards for Blue Zebra, as the organisation has also begun exploring the possibility of taking its footprint further afield.
"In the next 12-18 months, we'll probably be looking at overseas expansion," Fagen told Insurance Business. "We've got ideas, and we're looking at a few different countries, but that's something that will happen gradually in the up and coming future."
While Fagen has plans to take Blue Zebra to international markets, the insurance firm is also welcoming major players from overseas, in order to strengthen its local offering.
"A number of us here have held global roles previously, so we have relationships with different innovators around the world, and we're having a look at that," he said. "We're working with some American firms that want to come to Australia, and they're partnering with us in pilot."
Although new markets and an expanded product line look likely for Blue Zebra, Fagen also acknowledged that significant resources would be channeled into compliance.
"The reality is also that, over the next 12 months, there's a bit of regulatory change so we've got to make sure that, as an industry, we're bringing in changes as quickly and smoothly as possible, in any areas where they're required," he said.
"A lot of what applies to insurers will apply to us, but I do think not having such a large organisation, or not having too many layers, means the changes are introduced much more quickly and they're probably better understood by our much smaller team," he added.