BMS CEO lifts lid on Gold Coast brokerage acquisition | Insurance Business Australia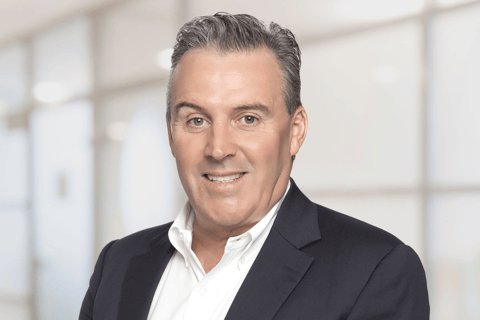 Last week, BMS Group (BMS), the global specialist insurance and reinsurance broker, acquired Gold Coast headquartered Austbrokers Coast to Coast (C2C). C2C's specialities include transport, construction, hazardous goods and commercial insurance for SMEs.
BMS CEO Andrew Godden (pictured above) said the acquisition was "straightforward" because both firms share common priorities and cultures.
"Like-minded, client-focused, employee-focused and people that want to do an excellent job," said Godden. He said ensuring a cultural fit in a deal of this kind is "paramount."
"Dale [Dale Hansen, C2C CEO] and his colleague Nigel [Nigel King, director of finance] fitted in and the stories they told about their business and why they're there and what they do really resonated with BMS and me personally," said Godden.
Watch next: The importance of mentors and mitigation
The deal involves C2C dropping the reference in their name to Austbrokers, one of Australasia's largest professional insurance and risk adviser networks. BMS Australia CEO Andrew Godden said, in the interim, C2C will be called BMS Coast to Coast.
"We'll have to remove the Austbrokers reference because that's clearly their name and they're not going forward with BMS," he said. "For the interim, we'll call them BMS Coast to Coast and work that out in the greater scheme of branding and naming."
The challenge of a deal process
Despite being "straightforward," Godden said a challenge during any deal process is not being able to meet all the staff that are ultimately going to be part of your business.
"You can't really meet them until the deal is done - which is a challenge in any deal because you really want to bring everyone along for the ride," he said.
However, a week after announcing the acquisition, Godden said there were no surprises.
"The most important day is the day after the deal and they were everything that they said: passionate people, proud of their business and all looking after each other to help look after their clients," he said.
He described the broking and claims people with C2C as "fully engaged and passionate about their roles" and trusted by Hansen's leadership team to do their jobs.
"Dale is one of these guys who has gone out of his way to hire people that do things that he doesn't know or doesn't want to do - and that's exactly our model," said Godden. "You hire great people and let them do the things that they're good at."
The BMS CEO said C2C are "very good" in insurances and risk advice for the heavy transport sector.
"They've got an absolutely first rate east coast claims team and they've got some hard to place property risks," he said.
Godden said the combination of the two businesses works well because BMS can bring in both specialist local resources and access to London markets. He said they've already done a deal together that's evidenced their complementary strengths.
"We had some resources that they didn't have and vice versa, and together we were just better at something than either of us were on our own," said Godden. "So if you buy great people with specialisms there are going to be complementary benefits to the people and the clients."
Bringing staff together asap
Godden said a next step is bringing BMS staff on the Gold Coast and C2C's 22 employees together.
"We've got four people from the SRG [SRG Group] acquisition based in the Gold Coast," he said. "The best thing, in my view, is to put people together."
He said he expects to keep the C2C office in Burleigh Heads and move his staff in as soon as possible. "We've all learned this over time: the sooner the better, it's culturally smarter because you get everyone together and they work better together," said Godden.
Dale Hansen, he said, will be on the BMS Australia senior executive committee.
"We're working all that through but we want to take advantage of someone who's been able to build a business and he's a smart, high profile, super quality insurance broker," said Godden. "So he'll be part of the senior executive team and we'll work that through over the next little while."
In June, BMS announced what was then its seventh acquisition in two years: SRG Group (SRG).
Read more: BMS acquires retail broker SRG Group
"We will continue to expand our operations in the short and medium term with additional people, teams, and businesses that bring expertise and shared values," said Godden at the time.
"SRG brings additional strength to our operations in Western Australia and balances our existing strong eastern presence," said London based BMS CEO Nick Cook.