BREAKING NEWS: Allianz Australia MD secures global role | Insurance Business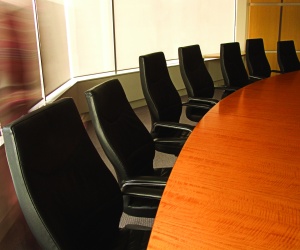 Allianz Australia is searching for a new managing director as it was announced that
Niran Peiris
would step down at the end of the year following a global appointment.
Peiris has been appointed to the board of management of the global Allianz Group, effective January 1, 2018.
"Niran will continue as MD of Allianz Australia until 31 December 2017 and, in the meantime, work has commenced on appointing his successor," the business confirmed in a statement.
Want the latest insurance industry news first? Sign up for our completely free newsletter service now.
Peiris will become the board member responsible for the property and casualty businesses in the group's 'Anglo' markets, which include Australia and New Zealand.
Peiris will also be responsible for global insurance lines, such as Allianz Global Corporate and Specialty, Russia, and the group's commitment to environment, social and governance.
"I am excited about the challenge," Peiris said of his move.
"There will certainly be different management approaches as well as cultural differences, but I would like to think that some of my ideas from the other side of the world will enrich the debate and contribute to the company's success."
Axel Theis, who currently holds this board position, will move to take responsibility for insurance in German-speaking countries and central and Eastern Europe.
"I am particularly pleased that Niran Peiris, a highly successful manager in the Anglo-Saxon markets and with experience in customer centricity, takes over Axel Theis' area of responsibility and moves to the Board of Management of Allianz SE," Oliver Bate, chief executive officer of Allianz, said of the move.
In a statement on the group website announcing Peiris' appointment, Allianz noted that he has led "one of the most successful subsidiaries of the Allianz Group," as premium income has more than doubled from $2 billion, to $4.6 billion since Peiris joined the firm in 2000.
Related stories:
Allianz partners with Doctors on Demand to provide video consultations
ICA announces president's departure