BREAKING NEWS: Broker network and insurer partner in new underwriting agency | Insurance Business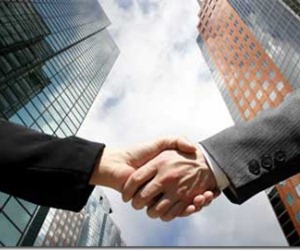 Steadfast and
Hollard Insurance
have announced the launch of a new, Sydney-based underwriting agency which has secured investment from both parties.
Emergence Insurance Group will specialise in new and emerging risks in the SME market in Australia, New Zealand, South Africa and Asia and has been co-founded by Troy Filipcevic and Chris Stallard, Steadfast said in a statement.
It was also announced that the first product Emergence will take to market is Cyber Event Protection "which has been specifically designed for SME clients in collaboration with cyber experts, reinsurers, brokers and customers," the statement says.
Filipcevic, who will take on the role of director alongside Stallard, praised the unique partnership and hopes that the Steadfast-Hollard connection gives Emergence a point of strength to build on.
"Partnering with Steadfast enables us to develop products by being close to the customer, plus our association with Hollard has facilitated robust product development and speed to market," Filipcevic said.
"We look forward to leveraging the strength and knowledge of both these organisations."
Managing director and CEO of Steadfast,
Robert Kelly
, believes the new underwriting agency will be able to offer a range of innovative products for the local market.
"We are excited to back an innovative line of insurance products that deal with emerging risks like cyber insurance. Troy and Chris are well placed to educate brokers on insuring new risks for their client base."
Speaking of Hollard's role within Emergence, CEO Richard Enthoven, explained that Emergence will allow Hollard to further reach the Australian market.
"Hollard has a passion for supporting entrepreneurs and we are pleased to be working with the Emergence team to introduce products tailored to SME clients that target new markets and challenge traditional areas of insurance."
With cyber at the forefront of many minds across the industry, Stallard called cyber security "one of the most significant emerging risks worldwide," as he explained the debut coverage.
"The World Economic Forum identified that two of the highest concerns for businesses are data fraud/theft and an escalation in large-scale cyber attacks.
"Our research suggests that this is as significant to SMEs as it is to large corporates based on the type, frequency and severity of attacks."