Broker network raises take-over funding | Insurance Business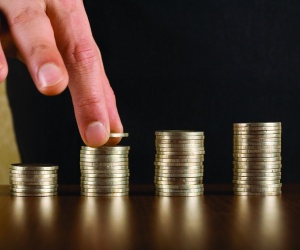 Steadfast has announced that it has successfully completed the final round of fundraising aimed at generating nearly $300 million for the previously announced take-over of
QBE
's agency businesses.
The take-over,
announced in February
, will see Steadfast take 100% ownership of
CHU Underwriting Agencies
, Underwriting Agencies Australia and Corporate Underwriting Agencies (known as Body Corporate Brokers).
Steadfast raised $114 million, having raised $186m from institutional shareholders last month, and noted that 90% of the retail entitlement offer was taken up by eligible retail shareholders.
Managing director of Steadfast,
Robert Kelly
, was pleased with the result and is looking forward to moving on to the next stage of acquisition.
"We are pleased with the strong support from our retail shareholders in addition to the 96% institutional shareholder take-up of the Entitlement Offer," Kelly said.
"We thank all of our investors who participated in the Equity Raising which enables Steadfast to purchase the Acquisitions announced on 16 February 2015."
The acquisition is scheduled to be finalised by the end of March.