Broker network reveals IPO market cap target | Insurance Business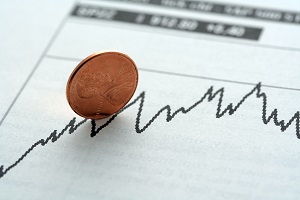 Steadfast is expecting to achieve market capitalisation of $545m to $622m when it officially commences trading on Australian Securities Exchange next month.
The cluster group, which lodged a prospectus for an initial public offering on Friday, is to start trading on ASX on a normal settlement basis on Wednesday 14 August.
An indicative share price of $1 to $1.20 will be offered to certain investors. Steadfast will issue a total of 134 million to 469 million shares under the IPO. After completion of the IPO, a total of 467 million to 545 million shares will be issued.
The enterprise value is $506m to $583m; price to FY14 earnings ratio is 14.4 to 16.5x; and the enterprise value/FY14 EBITA is 8.4 to 9.6x .
The final price per IPO share will be determined at the conclusion of a book build process on or around 30 July 2013. The final price may be set within or above the indicative price range of $1.00 to $1.20 per share.
Upon listing, key management personnel and employees of the businesses within the Steadfast network are expected to hold approximately 43-47% of the shares in Steadfast.
Explaining the reasoning behind the IPO, Steadfast stated the float would provide it with a liquid market for its shares and an opportunity for others to invest in its shares; allow it to part fund IPO acquisitions; enhance its financial flexibility to pursue growth opportunities through improved access to capital markets; and replay the group's outstanding bank facilities and fund the costs associated with the offer and restructure proposal.
Speaking after lodging the prospectus, Steadfast CEO Robert Kelly said it was a "significant milestone and this is an exciting time for Steadfast".
He said that the network had the full support of its brokers. "Steadfast benefits from the strong support of our brokers, operates in an resilient industry where there are stable and profitable growth opportunities, and will benefit from a strong balance sheet which will stand us in good stead for growth as an ASX listed company."
The prospectus is available in electronic form at www.steadfast.com.au.
Eligible investors should consider the prospectus and read it in full (including the replacement prospectus with the final size of the public offering to be lodged on 11 July 2013) in deciding whether to acquire Steadfast shares. To acquire shares, interested parties must complete the relevant application form in, or which accompanies, the prospectus.
The offer will consist of an Institutional offer, a stockbroker firm offer, a priority offer, and a board's list offer. The board's list offer is open to certain retail Investors nominated by Steadfast.
The IPO is conditional on achieving a final price of at least $1.00, ASX granting conditional listing approval and final board approval.
Read more about the float in tomorrow's newsletter.