Broker on the risk many are putting in the "too hard pile" | Insurance Business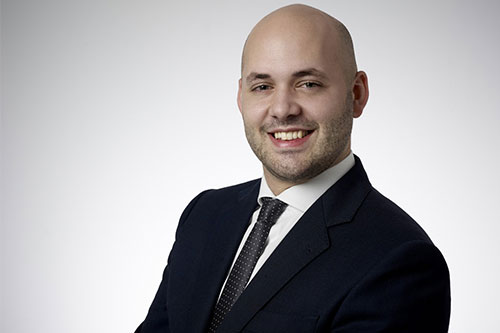 With Australia's tourism sector rocked by the coronavirus lockdown, a public liability policy crisis has ensued.
Read more: Public liability withdrawal leaving tourism operators vulnerable
Jonathan Ross (pictured), tourism account director at JMD Ross Insurance Brokers, believes public liability policies should be determined by the risk posed by individual clients and a strong focus on negotiation is paramount.
"It's an interesting market as the risk varies dramatically from client to client. One tour operator is looking at gardens in Italy, while the next is leading survival trips through Antarctica," Ross stated.
"That means it is always essential to engage with underwriters and negotiate the risk, ensuring the appropriate premium is applied. Claims are low in the tour operator sector, but the odds of a fatality are higher than for a standard liability risk, so getting the balance right is important."
Underwriting opinion on risks also varies, according to Ross – some will only write domestic tourism operator risks, while others will do the opposite, opting to write exclusively for international tours. Now, Ross believes some insurers are pulling the plug on providing public liability cover because of the harsh market environment.
"Many insurers operating in the 'higher risk' tourism space have had their Lloyd's binders restricted or removed," he said. "Harder markets provide less capacity, and the market for tour operator risks has shrunk. It's more important than ever to work with clients to ensure the risk is presented well to the remaining market players. Sound risk management is key."
Raising the recent case of Ellen Nightingale, owner of Kalbarri Quadbike Safaris in WA, who struggled to find an insurer for public liability coverage and eventually had to find cover through Motorcycling Australia, Ross says insurers would be more likely to invest in tourism operators if they were grouped.
"One point I have tried to make to operators is to use the power of their associations. Many insurers resist the idea of writing high-risk activities as one-off policies but would be interested in writing a group of adventure tourism risks," he explained.
"If quad bike tour operators, for example, banded together under their tourism association and amalgamated numbers to create a pool of risk, insurance accessibility could be easier and premium costs lower."
The position of brokers during the policy drought is also frail. Ross says the tourism sector requires a lot of "niche" knowledge, with many put off by the current circumstances.
Read next: Brokers need to be aware of emerging risks: Swiss Re
"Many tour operators run on thin margins and, while insurance is one of their highest costs of doing business, it's often mandatory. Those clients rely heavily on their broker to get their compliance right without damage to their overheads," he continued.
"This is an area where brokers can really prove their value as a risk consultant but, unfortunately, many brokers put those risks in the 'too hard' pile and ignore them."
As the pandemic continues to double-down on the tourism sector, many have called for government intervention to ensure operators receive the coverage they need to survive. However, Ross disagrees.
"Certainly, the COVID-19 crisis has near flat-lined the tourism industry and the government should make every effort to save an industry that contributes billions of dollars to the Australian economy," he added.
"However, from an insurance perspective, government intervention is not required. Whether regulated or not, insurance will still cost these businesses and we've seen similar tourism industry-regulated insurance protection schemes fail in the past due to a view they were unfair charges from their member bases. Better broking, enhanced risk management frameworks, and increased safety are the keys to making these risks more affordable and insurance more accessible."