Broker raises alarm for SMEs as insurers exclude pandemic cover | Insurance Business Australia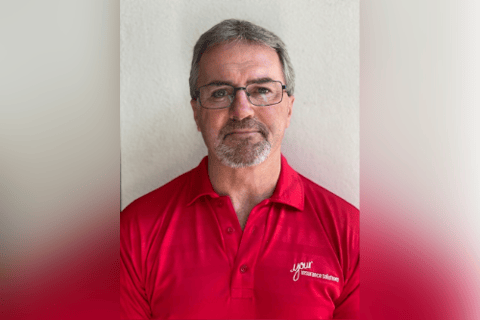 An insurance industry veteran is calling attention to new exclusions in public liability insurance policies. He said the pandemic related exclusions are leaving Australian businesses vulnerable to being sued without coverage.
"It's only started happening this year because these exclusions in public liability never existed prior to COVID-19 rearing its ugly head," said Frank Fisher (pictured), general manager of Your Insurance Solutions, who posted his article about the issue on LinkedIn.
The Queensland based broker, with more than four decades of industry experience, said insurance companies have excluded pandemics from coverage under public liability, management liability and directors and officers (D&O) liability insurance.
"I went and looked at 2016 policy wordings, just yesterday, did a word search and it's impacted the public liability sections completely. The vast majority of insurers never had these exclusions, they're only just putting them in now and for those who haven't got around to putting it in I can guarantee they will," said Fisher.
In another recent article, Insurance Business looked at the impact of COVID on business interruption (BI) insurance.
"When you've seen some of these new wordings, there's not a cigarette paper, or a crack of sunlight in some of these revised infectious diseases wordings through which someone could even dream that a claim would be possible," said Nicholas Scofield, chief corporate affairs officer for Allianz Australia in that piece.
Scofield said insurance companies are busy explicitly excluding pandemics like COVID from new BI policies.
"Everybody is tightening that up. There won't be much doubt when the next pandemic comes about whether there's cover or not. I don't think it will warrant a test case," he said.
Read more: Should BI insurance cover pandemics?
Before becoming an independent broker, Fisher said he spent nearly 30 years working with corporate insurers. Part of his job was developing policy wordings.
He said insurance companies should be allowed to decide what their policies do and don't cover, but businesses now need some sort of protection.
"So now the insurers are going to exclude this, what are the governments at the various levels, state and federal, what are they going to do to alter legislation to prevent the consumer out there from suing business owners, or their employees for that matter, if an employee catches COVID at work?"
Fisher said the answer is either legislative changes that would prevent business owners from being sued. Or, if they are sued, some sort of financial protection.
"There's either got to be an insurance pool established to protect people or a change in the law to prevent individuals suing business owners for compensation if they get COVID," he said.
He's not confident the government will do anything, but he wanted to bring attention to this new risk facing business owners.
"I don't believe we can leave the status quo which is, as days go by and renewals get renewed and these exclusions get applied, businesses are getting another exposure put on to them that could financially cripple them if they are sued by a third party for personal injury," said Fisher.
He said, when it comes to issues arising from the pandemic, the media and politicians are too focused on people's vaccination rights and what businesses are doing about that. However, Fisher said, there needs to be more discussion of the impact of businesses getting sued because they've allegedly caused someone to contract COVID at their workplace, resulting in a serious illness or death.
Read next: Behind the fight to make pandemics insurable
"The whole intent of that document I put together [Fisher's LinkedIn post] was to say, 'Hang on! Our businesses are further exposed once again because as it stands right now, if you come into my business and you get COVID, there's nothing stopping you from suing me for personal injury as a result of COVID and if you die, your estate having a crack at me because you died of contracting COVID on my worksite," he explained.
At the moment, said Fisher, businesses have nowhere to run and will have to fund their own defences from their own resources.
"My little article, and my passion, is about the public liability sections and the directors and officers cover under management liability where there are now exclusions being put in – and they will be watertight exclusions mate! The insurers have learnt their lesson," he said.