Broker remuneration - a worldwide issue | Insurance Business Australia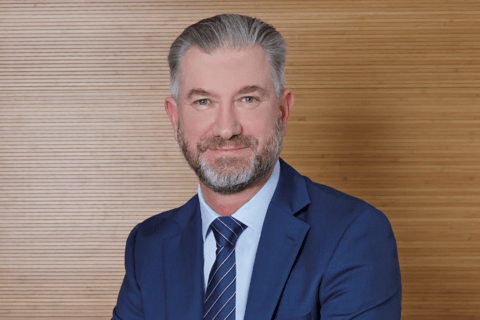 Phil Kewin (pictured above), CEO of the National Insurance Brokers Association (NIBA), recently returned from Amsterdam where he attended the World Federation of Insurance Intermediaries (WFII) conference. Kewin, whose organization represents 15,000 individual Australian brokers, found that many of the issues facing Aussie brokers are also challenging international counterparts.
Regulatory pressures – including on broker commissions and remuneration – are among those issues.
"It was surprising," said Kewin. "I've been involved in discussions with other intermediated groups from other countries for a number of years and it's probably the first time where nearly every country said there's at least some pressure in the regulatory area."
The WFII conference brought together insurance agents and brokers from national associations across the world. According to its website, the organization represents more than 500,000 professional intermediaries who handle the "vast majority" of insurance placements globally.
Kewin said the focus of the meeting was decided by questions sent out to members in advance.
Read more: NIBA's fight for broker commissions
"They asked each of the different regions about issues impacting their region and to comment on those," he said.
The questions include how the industry is responding to the economic environment, the insurance market, climate change and regulations.
Kewin said one meeting takeaway was the common struggles across the industry worldwide. Those struggles included the hard market and natural catastrophes.
"Australia is not unique in terms of having its own climate disasters," said Kewin. "We've seen wildfires in California and floods and heavy rains in Germany, particularly. So a lot of the countries were sharing similar issues around natural disasters."
Kewin said there's a realization that more innovative solutions are needed to face the difficult risks in a tough market.
"I don't think there were any answers to that but there's a recognition," he said. "We saw a presentation from Lloyd's that indicated they're looking at being more innovative and sophisticated to find solutions for hard to place risks."
Parametric solutions, he said, were "certainly" one of the solutions discussed at the Amsterdam meeting.
After recent years of regulatory reform across Australia's financial services industry, Kewin said many other countries are facing similar pressures.
"That was interesting because probably more than ever before there is a similarity across the industry worldwide in this heightened intensity around regulation and pressure on remuneration and the various levels of disclosure required there," he said.
Kewin said in some countries broker remuneration is becoming an issue for the first time.
"It seems to be more and more the topic of conversation, so they were very interested when we presented our code of practice," he said.
However, he said, Australia is "probably at the pointy end" in terms of any threat to broker commissions and the scrutiny around their retention.
Read more: Is it time to end some broker commissions?
"So we were asked to present our new Insurance Brokers Code of Practice as an example of one country's way of proactively self-regulating to respond to the changing environment," he said.
Kewin said broker commissions form the foundation of many insurance industry systems around the world.
"That was one of our statements in our response to the issues paper, the Quality of Advice Review," he said. "Barring a few markets, where the conditions might be different, there isn't a functional model elsewhere that exists purely without commissions."
Another issue in Amsterdam was the shortage of industry talent.
"It was amazing that everyone was saying the same thing about the challenges of attracting more talent into the industry, both the broader insurance industry and into insurance broking," said Kewin.
The NIBA CEO said there was agreement that the industry needs to find better ways of telling its story in a form that's attractive to prospective employees.
"It's about making sure that we're adjusting to the changing needs, particularly of the younger workforce, for whom money isn't everything," he said. "They want to work for firms that have a culture they believe in with good, strong policies around environmental issues and diversity and inclusion."
He said part of that is telling stories about what brokers achieve for their clients "every day" that also have a positive outcome for the community. The aim, he said, is to show how the industry and profession, "continues to evolve into contemporary businesses that people want to be involved in."
The other challenge common to insurance brokerages worldwide: the rising cost of talent.
"The ancillary thing is obviously the employment situation where you're having to pay more for the same staff or to keep staff because the world has changed," said Kewin. "Also post pandemic, the expectations around flexibility and in lifestyle and in working patterns, means that employers have to be more flexible as well."