Brokerage merges marine Aussie offices with overseas branches | Insurance Business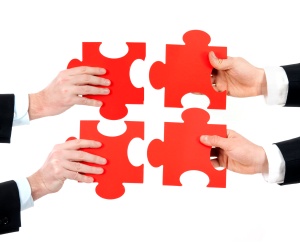 International insurance intermediary group Hyperion Insurance Group is to create a single global marine broking company by bringing together FP Group's operations in Australia, China, Taiwan, with Howden Marine division' offices in Europe.
FP Marine's Hong Kong, London, Sydney, Melbourne, Beijing and Taipei will align with Howden Marine division's branches in London and Hamburg, along with the London-based Howden International Cargo Team.
The executive committee formed to drive this new initiative will comprise of FP group CEO, Phil Bilney, Howden Marine chairman John Hanrahan, plus a number of other senior executives from the management teams.
The alignment will create a multi-national direct and reinsurance marine broker by bringing together the predominantly European and North American business of Howden, and the principally Asia Pacific portfolio of FP Group. The combined business will be made up of some 150 marine experts in six countries.
Bilney said: "This is a fabulous opportunity for all our people, and is the next step in creating an unrivalled platform for growth. The combined operations of FP and Howden in the Marine space will take our client proposition to a new level, as we become a single operation capable of delivering all classes of marine insurance around the world."
David Howden, CEO of Hyperion, added: "The specialist capabilities that we have across our broking operations will, when combined, create one of the largest independent marine brokers in the world. It will bring together the full range of product expertise and the geographic reach of Howden and FP, and will allow us to deliver a greater depth of local and international solutions to our clients. Importantly, it will also create an incredibly strong platform from which we can build the leading global marine broker."