Brokers downplay homeowner liability issue | Insurance Business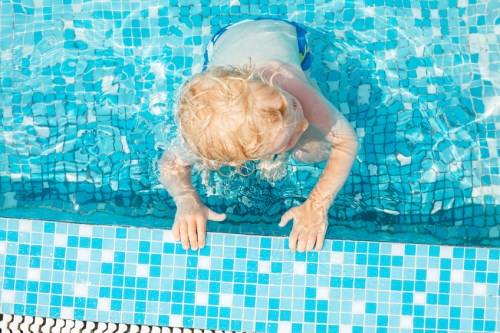 Homeowners in New South Wales could be at risk as legislation surrounding backyard pools has left more than a third of homeowners with pools in breach of new rules.
A survey, conducted by Aitkin Lawyers, found that more than a third of the 60 properties in the state currently for sale on Domain were in breach of rules which came into place in April which could affect home insurance policies.
In a report in
The Sydney Morning Herald
, Julian Peters, special counsel with Aiken Lawyers, said that failure to comply with the changes in legislation could see home-owners left vulnerable by insurance coverage in the event of an accident but brokers have downplayed the change.
"I don't see this as a major issue," John Usher, account executive at Teamcare told
Insurance Business.
"From a risk management and insurance perspective the crux of the matter is the condition of the pool.
"If the pool truly was non-compliant & this led to someone dying then the homeowner could be held liable for this & would seek recourse under the liability section of their house insurance. The main issue if it got to court would likely be the actual state of the pool at the time of the loss rather than whether or not it was registered."
Pools in New South Wales have had to be registered with local government after legislative changes at the end of April in a bid to help reduce injuries and drownings.
Michael Olofinsky, managing director of
Brookvale Insurance Brokers
, told
Insurance Business
that the rule changes were designed for public safety and should be followed.
"The change in legislation is about saving lives from preventable accidents. Who in their right mind would not want to comply if an unsafe issue was identified?
"If the homeowner does have the pool certified it does not prevent actions against them by a third party, conversely if it does not comply they are opening themselves up to a potential actions that may be difficult to defend," Olofinsky said.
Olofinsky said that brokers could get in touch with their clients via email to help spread the news but it may not be the role of the broker.
"The changes in legislation could be pro-actively broadcast to a broker's client list, via newsletter or via renewal letter," Olofinsky continued.
"Whilst it would be proactive I don't see it as a broker's role. Local government have already written to homeowners."
Usher said that the advice on offer from brokers was key to insurance decisions as the legislative changes highlight the lack of advice customers receive.
"The general market is never going to give people any advice about insurance," Usher said.
"So people are completely in the dark and if they don't know about an issue like this the insurer isn't going to tell them. As brokers we have an ongoing relationship with people and are much better placed to offer that sort of insight."
Related stories:
Will new regs threaten insurance innovation?
Biggest tech impacts for brokers revealed