"Brokers feel under threat": Insurtech boss on insurers' interests in the sector | Insurance Business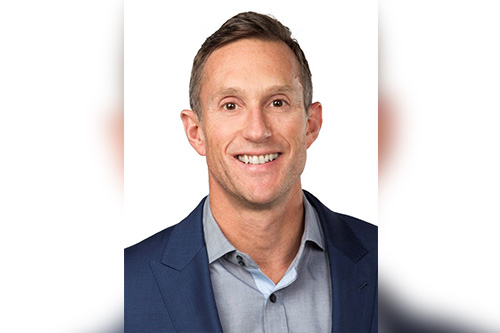 The Australian insurtech sector is poised to become a "mainstream" collaboration partner with insurers within three years, according to a new report by Ernst & Young (EY) and Insurtech Australia.
According to the report, 70% of the industry agrees insurtechs will play a "major role" in helping incumbent insurers become more digital, with 67% of incumbent insurers believing partnerships with insurtechs will become mainstream, and 58% expecting to see a large volume of insurtech acquisition activity over the next three years, as insurers seek to expand their capabilities.
But Andrew Parton (pictured), EY Oceania Insurtech Leader, admits this uptake in interest on insurtechs from insurers is leaving brokers feeling threatened and left out of the picture.
Read more: MD on the future of insurtech
"I think some brokers are worried about being disintermediated," he conceded. "Brokers are intermediators in the process, as has always been the case, and those intermediaries have to be clear about the role they're playing and the value they're adding. Technology is often a disintermediator and by adding technology, you can often eliminate steps that traditional intermediators are making.
"I think brokers may feel that they're under threat, but if you think about what a broker value proposition is, it's about knowing the customer and making it easier for them to do business with insurers."
There's a lot of insurtech and technology out there that is focused on that, Patron says, and as such, he believes technology is "going to find out the intermediaries that aren't necessarily adding value."
"If I were a broker, I would be just as much thinking about what my strategy is, and how I can differentiate myself. How do I deliver customer value propositions? And where am I lacking capability to help me do that? And I would be looking at what insurtechs are out there that can plug in some of those gaps."
Additional findings from EY's third annual survey of Australia's insurtech ecosystem found that partnerships between incumbent insurers and insurtechs are becoming increasingly common – 80% of insurers are currently collaborating with an insurtech. However, most partnerships are still occurring on a small scale, for specific point solutions within individual pockets of business.
To move to the next stage of optimisation and to "fully harness" the benefits of insurtech, insurers will need a clear, holistic digital strategy and an implementation roadmap that address legacy technology issues.
"I think insurers recognise that gone are the days where they can source all the capabilities they need within their own four walls," Parton continued. "There are examples of insurtechs out there that can do much better than they can, so there's a realisation from the insurers that there are opportunities out there. I think insurers know other insurers are doing this and if they don't, they're going to be left behind.
"Insurtechs are getting more prolific and they're getting better at being able to understand the needs of insurers. They come from a customer centric standpoint more often than insurers do, and so, they're getting more and more compelling compositions."
Read next: "The ones who get there quickly are the ones who will win"
The benefits and advantages that insurtechs bring to the table for insurers is centred on the fact they focus on customers a lot more than "traditional insurers have."
While insurers tend to think about products and perils – how to develop a product around a scenario of catastrophe – and how to sell the product through which channels and to who, Parton says insurtechs flip that form of thinking upside down.
"[Insurtechs think] what's the customer, what's the customer problem and how do I work that back into insurance? There's just a different mindset ... Insurtechs by definition are technology firms, so at their heart, they have modern technology, they're able to develop much more rapidly a prototype and vary what they're building – that's very, very difficult for an insurer to do," he added.
"Most of the insurer's technology is old and even on modern technology, the process to go through changes is lengthy. So, the ability for insurtechs to be more dynamic and more agile is again something that insurers struggle to find anywhere else."