Brokers need to be proactive on terrorism risk | Insurance Business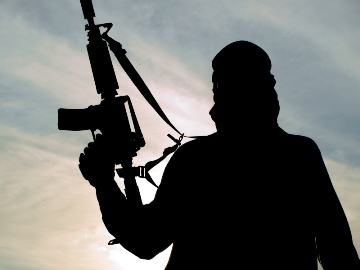 Brokers need to work proactively with clients to ensure staff safety during a terrorist incident, an expert has said.
With terrorist attacks on the rise in historically safe areas of the world like the UK and Europe, brokers with clients that regularly travel overseas and domestically need to work with clients to make sure employees know what to do in the unlikely event of an emergency.
As corporate travel cover remains an area of interest for brokers,
Daniel Pritchard
, CEO of global emergency management company
Dynamiq
, said that brokers being proactive will be a key differentiator moving forward.
Browse and compare insurance product listings for Corporate Travel from specialty market providers here
"I think the brokers that are going to be most successful over the next few years are going to be the ones that are proactive," Pritchard told Insurance Business. "One thing that can help them in that proactivity is that a lot of the solutions that they will be talking about to their clients are actually equally valuable if something doesn't happen."
Pritchard recommended that brokers begin conversations with clients around safety of staff when travelling by looking at current policies and practices in place for both overseas and domestic travel.
Pre-travel training on what to do in the unlikely event that staff are caught up in a terrorist incident while working overseas could see a rise in popularity, and brokers will be able to give advice to clients, which will place them at the forefront of the client's mind when it comes to emerging risks, Pritchard said. Contextual information about the destination alongside this training is important, as is keeping an open line of communication between traveller, home office and assistance company.
Even if the training and pre-travel information turns out to be unnecessary, brokers will have aided clients in becoming more resilient and less open to risks thanks to their information.
Pritchard noted that this advice is needed for all clients with travelling staff, whether international or domestic. With approximately 15 terror threats foiled by Australian security services in the last several years, Pritchard said that brokers have an opportunity to fill a needed gap and help their clients.
"People are hungry for this information," Pritchard continued.


Related stories:
Brokers need to be aware of terrorism cover
London attacks bring brokers into focus