Brokers need to take control of online business | Insurance Business Australia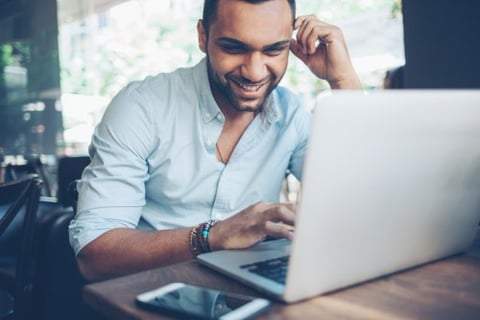 Brokers should look to take control of online sales channels in the face of direct competition, an experienced broker has said.
Luke Phillips, managing director of Mackay-based Gardian Insurance Brokers, said that online business does have its place but for larger, more complex clients "you'll always need a broker."
"Your mum and dad businesses, $0 to $2m businesses, I think potentially online is going to blossom but it needs to be looked at and controlled by experienced brokers or agents or else there are going to be a lot of solicitors making a lot of money," Phillips told Insurance Business.
Phillips began his career in insurance with a building society in Queensland and moved on to a large brokerage before becoming an authorised representative.
Financial services is in the family with Phillips' two brothers owning a Mortgage Choice franchise for more than two decades, but Phillips found his calling in insurance and secured his own AFSL in 2014 – a career highlight.
As a member of Insurance Business' Elite Broker rankings since 2014, Phillips said that it was mentors from the insurance industry that saw him move into a long-term career in the sector.
"I had better mentors around me during the start of my career on the general insurance side," Phillips said. "I became more experienced on that side and I love commercial insurance. It is something where I can go out and learn a lot about other businesses, particularly in the resource sector, which is where my expertise lies."
Phillips said that the variety of general insurance has been key to his enjoyment of the industry over the years. As a broker, Phillips has been able to bring together different clients with varying needs to the benefits of both businesses.
"[In] general insurance, you are a jack of all trades when it comes to learning about commercial risk, so it is always good to be able to offer ad-hoc advice that is not always insurance related but can assist clients in other aspects," Phillips concluded.
Related stories:
"Change is coming," says insurance CEO
Personality over experience to meet talent challenge