Brokers urged to apply for prestigious industry award | Insurance Business Australia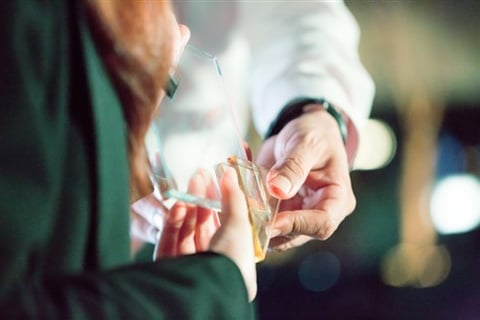 Brokers and underwriters are being urged to apply for the Valerie Baker Memorial Award as just two weeks remain before nominations close.
Now in its sixth year, the prestigious industry accolade recognises excellence in the general insurance intermediary sector and is open to all Australian and New Zealand brokers and underwriters.
Last year, James Dunk was crowned the winner and claimed an all-expenses paid trip to London – including a tailored education experience and a thorough familiarisation with Lloyd's as well as meetings with brokers, underwriters, and other senior members of the market.
"He frequently goes above and beyond to help his community including borrowing a motorbike to move cattle from toxic spillage, spending all night sweeping water from shops after a storm and using a front loader to remove fallen water tanks from rooftops," the panel said of Dunk.
"After one particular storm, he was to be found walking the streets of a remote township lodging claims for residents regardless of their insurer or intermediary."
Interestingly, the judging panel were so impressed with the calibre of the entries that they also approached a second applicant – Rocco Pirello – to offer him a unique opportunity.
The panel suggested a deal with Pirello's employer, GSA Insurance Brokers – they would send Pirello to London for the Lloyd's market experience if GSA would pay for the airfares. Generously, GSA agreed.
Now, Pirello is part of the judging panel which will deliberate over the 2019 applications.
"Make sure you apply," said Pirello. "Often people think applying will take a lot of time, but the process is not as arduous as you might first think. In fact, it was an enjoyable exercise that allowed me to reach out and speak to a number of people at GSA and in my greater network."
Pirello also said that, even if he hadn't secured a trip to London, the experience of applying would have been beneficial in itself.
"Putting together a response served as a wonderful barometer to understand more about myself, where I am at and where I want to be," he said. "I still have my response and interview notes in the front pocket of my folder and refer back to them."
Pirello is joined by Gold Seal's Sheila Baker, Lloyd's general representative Chris Mackinnon, Steadfast's Jim Rudkin and AIMS' Martin McAvenna.
"The judges are so passionate about the industry and I look forward to sharing in their enthusiasm," said Pirello. "With nine years in insurance, I consider myself rather inexperienced in comparison – however, I do hope that I can bring some fresh thoughts to the process."
Applications close on July 26, 2019. There are no limitations in terms of age, gender or cluster group membership and the winner is selected purely on merit.
However, a strong interest in exploring the foundations of the insurance industry and in helping to fly the flag for Australian intermediaries in the London market will be highly regarded.