Broking giant calls for improvements to APRA data | Insurance Business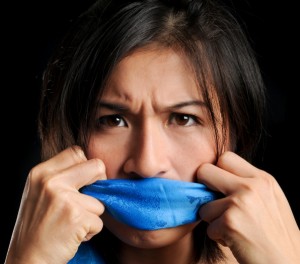 Reinsurance broker and capital advisor Aon Benfield has warned it may drop Australia from a major general insurance survey because APRA does not provide in-depth statistical data on general insurers.
The broker warned that if the situation was not rectified and it will exclude Australia from its study, adversely impacting capital in the local market.
In a submission to APRA on proposed changes to its general insurance statistics, Andrew Hulme of Aon Benfield Analytics stated its Insurance Risk Study is based on statistics provided by regulators and organisations globally and covers 44 countries.
"Other countries provide statistics at both company and line of business level, it is not clear why Australia could not do the same," he wrote. "The data provided by APRA is either aggregate or "underestimates the level of risk individual insurers face."
"If no changes are made, we will be forced to drop Australia from the Aon Benfield Insurance Risk Study," stated the submission. "As this publication is used by global reinsurers and others providing capital to the local market, we think it would be a significant backwards step for the local insurance industry and reflect negatively on APRA."
Aon Benfield's comments were in response to APRA's plans to improve and increase the amount of general insurance statistics published.
After releasing a discussion paper on the move, earlier this year, and collecting responses from interested parties, it has decided to publish more than 100 new statistics on general insurance groups for the first time from 29th May.
Based on feedback, APRA has revised the proposed quarterly publication to include premium liability statistics and the stand-alone risk margin for the outstanding claims liabilities and premium liabilities.
APRA acknowledged that respondents wanted additional data, at an institutional level, to be published. As a result, the regulator will include additional data in the institutional-publication. APRA will finalise the content and format of the institutional-level publication and advise respondents of its decision in Q3 2013.
Respondents called for additional statistics, including class of business level data divided into large, medium and small insurers. APRA said it will consider the requests for future improvements to general insurance statistical publications.
"By publishing more of the data that APRA collects, APRA aims to promote a better understanding of the general insurance industry and assist research and public discussion on general insurance policy issues," APRA general manager of statistics Steve Davies said.