Bupa introduces Australia's first 'smart mouthguards' | Insurance Business Australia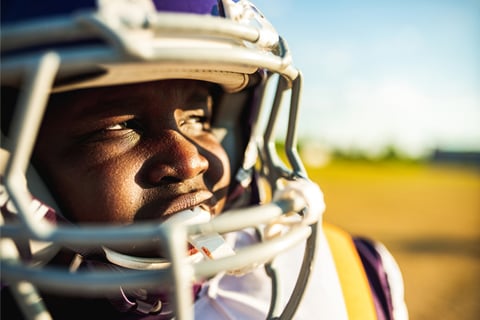 Bupa Dental Care has partnered with HITIQ – which offers products supporting the identification, monitoring, and management of sport-related brain injury – to create the first high-tech mouthguard technology for junior and amateur athletes in Australia.
The smart mouthguards – currently used by Rugby Union, AFL, and NRL players – are embedded with force-measuring sensors that record head impacts and force accumulation from hits sustained during a game. Through an easy-to-use mobile application, the system gives an alert following the detection of any significant head impact. It then directs the parent to assess their child's potential symptoms using HITIQ's concussion symptomology screening tool.
Dr. Dwayne Crombie, managing director of health services at Bupa, said concerns around concussions and head injuries in sports have never been higher – highlighting the need for high-tech mouthguards, which were successfully trialled in 2021.
"We trialled the mouthguards with the Wests Bulldogs Junior Rugby Club, and the results were overwhelmingly positive, with parents and coaches reporting greater peace of mind following game-day collisions," Dr. Crombie said. "We're proud to be the first dental network to offer the HITIQ mouthguards to all Australians to help encourage participation in community sport by making it a safer experience."
Read more: Bupa announces foundation's new partners
Bupa explained that the results of the screening tool linked to the mouthguard may direct the player to an appropriate medical professional for further assessment after a collision. If a medical professional diagnoses the player with a concussion, the HITIQ application will provide ongoing guidance on managing concussion symptoms and recognising return-to-play protocols.
HITIQ CEO Mike Vegar commented: "Our founding vision was based on building technology that could have a meaningful impact on the health outcomes of athletes across the world, amateurs, and children included.
"Together with Bupa Dental Care, we are making significant strides towards realising that vision and allowing the grassroots markets access to our technology platform."
People can be fitted for a custom-fitted HITIQ mouthguard at participating Bupa Dental practices across Australia.