Calls for insurance incentives for farmers reducing fire risks | Insurance Business Australia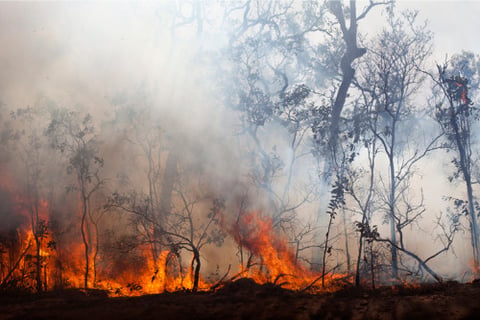 The NSW Independent Inquiry on Bushfires continues to call for insurance incentives for farmers who reduce fire risks on their properties, such as through lower premiums.
The Inquiry suggested that the government should introduce "subsidies for property owners to undertake site mitigation works to reduce bush fire risk and work with the Insurance Council of Australia (ICA) to develop an agreed set of measures to insure against with a view to risk reductions resulting in lower insurance premiums."
ICA chief executive officer Andrew Hall highlighted the focus of the 2020-2021 Federal Budget on rebuilding the nation after the fires and COVID-19, emphasising that the organisation wants to see further mitigation work encouraged across the country.
"The ICA has provided compelling evidence to the Royal Commission on the importance of mitigation and resilience programmes to reduce risk, along with an urgent need for reform of punitive state taxes on Australians' insurance policies, and significant improvements to building codes and land-use planning," Hall said, as reported by tatimes.com.au.
He added that the council was waiting for further announcements of disaster mitigation funding and that "the federal government must take the lead on building a more resilient Australia."
The state government has not yet decided on potential insurance incentives for hazard reduction work. However, it agreed in August to adopt all of the NSW Independent Bushfire Inquiry's 76 recommendations.