Forget bushfires – these weather events could have a bigger impact this Australian summer | Insurance Business Australia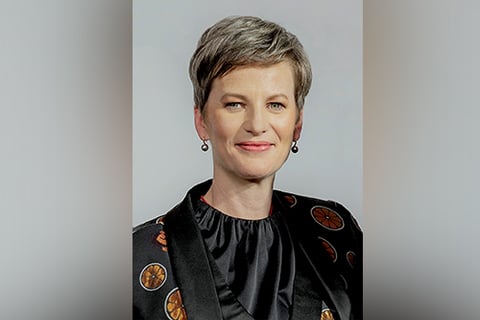 When it comes to the topic of natural disasters, the bushfires that raged across Australia's eastern seaboard for much of last summer have been discussed at great length – particularly with the warmer months of the calendar fast approaching once more.
While the "Black Summer" taught insurance brokers some valuable lessons about the damage that these fires can cause, a number of industry experts are actually now more focused on the potential fallout from other severe weather events - such as cyclones and floods.
The reason for this is simple: The active La Niña weather pattern.
Part of a natural weather cycle known as the El Niño-Southern Oscillation (ENSO), La Niña is typically associated with greater rainfalls and cooler daytime temperatures for much of Australia. The last La Niña event lasted from 2010 to 2012 and was one of the most significant weather events in recorded Australian history, according to the Bureau of Meteorology (BOM), as the immense rainfall it brought helped to ease severe droughts in many parts of the country.
Though the BOM expects this current La Niña phase to be less extreme than its predecessor, it nevertheless holds the potential to bring about an increase in tropical cyclones, an earlier monsoon season, and more intense flooding. As Insurance Business reported last year, modelling from the firm Climate Valuation found that these weather events are expected to become more and more severe due to climate change, and homes in flood-prone areas like Townsville in north Queensland may soon become uninsurable due to associated flooding risks.
Read more: What are the top risks facing Australian businesses today?
According to Scott Leney, head of risk management for the Asia & Pacific region at Marsh, extreme weather events such as floods and bushfires – as well as their underlying causes – are increasingly a point of focus for the insurance industry.
"In this day and age, you can't help but be exposed to conversations about climate and associated changes in weather patterns," Leney told Insurance Business.
"There's generally more pressure on companies to demonstrate that they're aware of the impact climate change can have on their business resilience. Though there's not much you can do to prevent extreme weather events like floods and hailstorms, there are plenty of measures businesses can take to reduce the damage they can cause."
Read next: In a market flooded with risk, brokers need to help insureds 'sink or swim'
David Coe, managing director of Northwest Insurance in the Queensland town of Bundaberg, echoed Leney's words when he described cyclones and floods as events that his clients can be prepared for – even if they can't necessarily avoid them.
"In 2011, we had the largest floods on record in our area, so it's a weather event that many of us are well-acquainted with," Coe told Insurance Business. "There are expectations that there might be a couple of extra cyclones this year, and there's really nothing you can do about them – what matters is their severity and whether you have a few roof shingles taken off or have your house flattened.
"My advice to my clients is that, as we move into this weather phase, they need to continue to be sure that they're insured against these kinds of natural disasters. Though COVID-19 has affected the bottom line of a lot of businesses, maintaining proper coverage in these areas is essential."
In the view of Prue Willsford (pictured above), CEO of the Australian and New Zealand Institute of Insurance and Finance (ANZIIF), the particularly devastating nature of last summer has seen the insurance industry engage in much-needed conversations regarding mitigation. Both she and Leney took time to commend the Insurance Council of Australia (ICA) for its proactive approach to dealing with natural disasters and climate change.
"They've been increasingly active in terms of providing a coordinated response to natural disasters," Willsford said. "They collaborate with the industry, learn from past experiences, and work to improve the overall landscape. Though providing insurance against these disasters can be difficult for the industry in terms of affordability, the ICA's done an incredible job in difficult circumstances."