Can Australia be the home of insurtech? | Insurance Business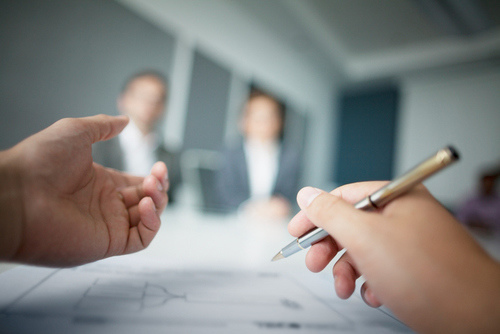 Australia can become the home of insurtech in the future, an expert has said.
Industry body Insurtech Australia recently announced the foundation and launch of a Global Insurtech Alliance (GITA), designed to bring insurtech firms and incumbents closer. GITA brings the Australian body together with similar entities in New Zealand, Asia and the UK, and Brenton Charnley, CEO of Insurtech Australia, said the foundation of the global organisation highlights Australia's rising place in the market.
"It comes back to our vision, which is to be the world leader for insurtech, to create a marketplace to be the world leader for insurtech," Charnley told Insurance Business. "I believe Australia has the competence and capability to do so, it just needs some facilitation."
Charnley said that while other geographies may be further along in their insurtech development, Australia is well positioned thanks to its early embracement of digital technology.
"What that means is, despite insurtech or standalone entities doing something, we have the opportunity to accelerate it a lot faster," Charnley continued. "We are already doing what I call Innovation 2.0 in digital insurance. We can all go online and buy insurance, we've got an app we can use, we get emails. All the standard stuff you expect of a company today.
"We do have a smaller community but the people who are doing it are in the phase of Innovation 3.0, which is about supercharging and insurtech, as opposed to saying we have a really cool app to put insurance online."
The new, global organisation will provide Australian insurtech firms with the opportunity to connect with counterparts overseas as GITA will support a number of international roadshows in each member country. These roadshows will begin in Asia before spreading to other areas.
Insurtech Australia has also announced that it will support the DXC Springboard competition, in collaboration with Stone and Chalk, as DXC has become a supporting partner of the group. Gallagher has been named as a new general partner of the organisation, alongside RAA Insurance and Cunningham Lindsey.
In addition, the organisation has announced that Simon O'Dell, a former broker and co-founder of insurtech firm Manner.io, has joined as COO.
With insurtech set to continue to shake up the insurance industry both at home and abroad, Insurance Business recently announced the launch of its inaugural Insurtech Summit at the Amora Hotel Jamison Sydney on Tuesday, May 08.

Insurance Business readers are encouraged to register now to secure the best possible rates for this event. Save $300 per person with the Super Saver rates; or four could attend for the price of three with a Team Pass.

This event has been accredited for 5 CPD points by the National Insurance Brokers Association (NIBA).

Check out the full program here.
Related stories:
How insurtech could boost your business
The firm bringing Silicon Valley to insurance – and giving away its profits