Can the insurance industry create an inclusive culture? | Insurance Business Australia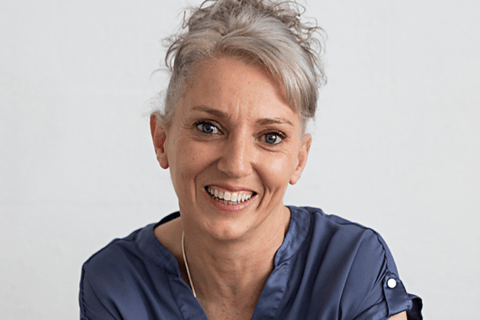 Last Monday, a report from the ABC's flagship investigative journalism programme Four Corners alleged that two senior ministers in Prime Minister Scott Morrison's Cabinet – Alan Tudge and Christian Porter – had engaged in various forms of inappropriate behaviour with younger women. Rachelle Miller, a former media advisor for Tudge, told the programme that she had had an affair with him in 2017, around the same time that Porter was given a warning by then-PM Malcolm Turnbull for "kissing and cuddling" a female parliamentary staffer at a Canberra bar.
Though the incidents occurred prior to Turnbull's instituting of a so-called 'bonk ban' that forbade ministers from engaging in sexual relationships with their staff, the way in which they were subsequently handled – Miller believes her political career was ended as a result of the affair's dissolution – led the ABC to describe the political environment in Canberra as a "a heady, permissive culture, a culture that can be toxic for women."
The revelations come just months after multiple incidents related to sexual harassment and inappropriate behaviour rocked the Australian insurance world. QBE CEO Pat Regan left the company in August after an external investigation into a complaint regarding his behaviour from a woman who worked in QBE's North American division. Meanwhile, wealth giant AMP was hit with a barrage of criticism after it promoted senior executive Boe Pahari despite him having settled a sexual harassment complaint brought about by a female worker in 2017. Pahari later stepped down from the role.
Read more: AMP management overhaul keeps its risks on the downside
Sexual harassment and destructive behaviour appears to still be a problem in certain sectors of the insurance industry. An anonymous survey commissioned by Lloyd's last year found that 8% of the approximately 6,000 passholders who participated reported having witnessed sexual harassment in the workplace within the previous 12 months, while 24% had observed excessive consumption of alcohol in the Lloyd's market.
"The results are shocking, unacceptable, and require robust action immediately," Lloyd's chief executive John Neal stated at the time. "I expected disappointing results on sexual harassment and excessive alcohol consumption, but the stats and levels of complaint are higher than I would have imagined."
Read more: Lloyd's offers action plan as poll shows 'higher than imagined' sexual harassment figures
On a more promising note, there are significant efforts being made to change the broader culture in insurance, and to make it more inclusive and welcoming of diversity. Most notable among these is the global Dive In Festival, the insurance industry's diversity and inclusion (D&I) festival, which this year saw over 90 events hosted across more than 30 countries.
According to Lauren Spies, talent, learning and inclusion leader for the Pacific region at Marsh, "inclusion is critical in order for diversity to thrive."
"To attract and retain diverse talent, organisations need to be able to create the right conditions for colleagues to chart a successful and fulfilling career," she told Insurance Business. "These conditions are focused on equity, as opposed to equality, and really are about getting to the root causes of why imbalances do exist, and actively working to remove those barriers."
"At the same time, ongoing education and programmes that build awareness and encourage colleagues to talk about inclusion, and feel comfortable in their own fluency, are critical," Spies added.
In the view of Amanda Morris (pictured above), managing director of Arma Insurance, having women in the higher levels of a traditionally male-dominated industry like insurance is just one of the ways in which inclusive practices can be enacted.
"As a woman leading an insurance brokerage, I've seen that putting women in higher roles can really benefit such things as gender inclusion and create a more welcoming workplace," she said.
"Personally, I want to get female brokers from out behind the desk and be empowered to take on more responsibilities and take an active role in shaping their company's culture. Simply put, diversity is crucial if we're going to progress as an industry."