AMP management overhaul keeps its risks "on the downside" | Insurance Business New Zealand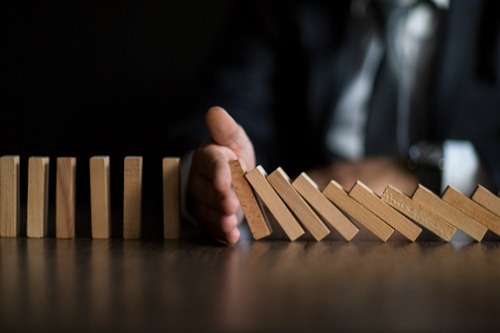 AMP's recent announcement of the resignation of Chairman David Murray and AMP Capital CEO Boe Pahari will keep AMP's risks "on the downside," according to global ratings agency S&P Global.
Murray has since been replaced by Debra Hazelton, while Pahari's role will be temporarily taken over by AMP chief executive Francesco De Ferrari while a search is conducted for a new CEO.
Last week, details were made public in the Sydney Morning Herald around a sexual harassment complaint made by a former colleague against Pahari in 2018. Since the departures, non-executive director on the AMP Limited Board John Fraser has also decided to resign as a result of the changes.
Read more: AMP reaffirms commitment to good conduct post-financial results
Chairman David Murray said he resigned as a result of AMP's decision to appoint Boe Pahari as CEO, and says the company needs to "continue its transformation without distractions."
"The Board has made it clear that it has always treated the complaint against Mr Pahari seriously," Murray commented.
"My view remains that it was dealt with appropriately in 2017 and Mr Pahari was penalised accordingly. However, it is clear to me that, although there is considerable support for our strategy, some shareholders did not consider Mr Pahari's promotion to AMP Capital CEO to be appropriate."
AMP drew significant criticism throughout 2018 following revelations of misconduct during the course of the Hayne Royal Commission, and ratings company S&P Global says the company faces "an uphill task" convincing its stakeholders that it is still committed to changing its culture.
"Executive and board changes announced by AMP today suggest that risks remain on the downside for the financial services group," S&P analyst Nico DeLange commented.
Read more: AMP chairman resigns amid sexual harassment scandal
"In our view, the changes highlight governance challenges as well as potential dependency on key individuals within the group. We will continue to monitor the degree to which these challenges may disrupt the overall strategic direction of the group as well as the group's ability to effectively execute its strategy."
DeLange says most of its ratings on AMP group ratings remain on CreditWatch with negative implications, where they were initially placed on June 12, 2020. He says S&P expects to resolve the CreditWatch placements within the next three months.
AMP's new chairwoman Debra Hazleton acknowledged the leadership of David Murray, and says she is looking forward to "executing AMP's transformation strategy.