Car safety tech drives up premiums | Insurance Business Australia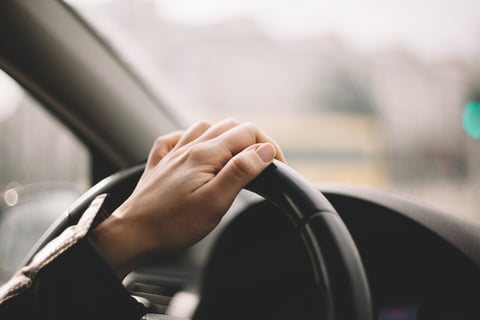 The fast adoption of crash-avoidance technology comes with a pricey consequence – the innovations that aim to reduce the risk of car crash are also making it more complicated and expensive to fix the damaged vehicles, driving up insurance costs.
According to a JP Morgan Taylor Fry general insurance barometer released earlier this year, car insurance costs are expected to jump by 5% in 2018 – the same rate that they rose in 2017, despite the number of insurance claims getting lodged staying relatively flat.
The higher cost of repair is reportedly due to car makers building increasingly complicated products fitted with crash-avoidance technology, highly complex headlights, or even bits of bodywork made from exotic materials such as carbon-fibre – a view echoed by IAG's Robert McDonald, Wheels reported.
McDonald, IAG's director of research initiatives, said damage to components of advanced driver systems, such as autonomous emergency braking (AEB), could add as much as $3,000 to repair costs; and once the total damage on, say, a $16,000 hatchback pushes $10,000, the cost of fixing it becomes uneconomical.
"We can easily write off a Honda Jazz in a minor nose-to-tail crash," he said.
McDonald said subtle differences in AEB systems form part of the problem, with some systems working only in a narrow speed range, and others not operating effectively below 15km/h.
"Below 15km/h is a really common collision-speed frequency for nose-to-tail collisions at traffic lights," McDonald told Wheels. "So, if you do that with a $2,000 or $3,000 radar sensor right on the front of the car, then the radar sensor is going to be involved in a whole lot of collisions that it can't help prevent."
There are also car makers who are "throwing away a completely good bumper bar cover just to avoid having to repaint or repair a scratch [which] just detracts from the benefit of the advanced driver assist system," McDonald said.
And in a side impact, which McDonald cited as the worst kind of collision, even very little, but visible, damage could easily force a car to be written off – "even if it [the car] costs $30,000 and it might be brand-new."
"If we get a side collision that perhaps would have been repaired in previous-technology cars... often that's not allowed now by the car maker, and the car has to be written off," McDonald told the publication. "In Australia, the car becomes a statutory write-off, which means the car can only be used for parts."
Another main culprit that is pushing up insurance costs are vehicles' lights. Some $40,000 Jeeps have headlights that can cost as much as $15,000 to replace, while those on the Toyota Prius cost more than twice as much to replace as the previous model. Even LED daytime running lights, which are becoming increasingly common in modern cars, can cost more than $1,000 to replace, the report said.
There are times, too, when it's just pure bling that's bumping premiums even higher, such as the "basically decorative" carbon-fibre radiator grille on a Lexus GS sedan that could cost "more than $10,000" to replace, and the increasing use of aluminium in cars," McDonald said.
"In some cases you're looking at increases commonly happening in new cars that are 25- to 50% over the previous model purely because some things are now aluminium when it wasn't aluminium before, or it's made of a more complex material… or going from a quartz halogen or even bi-xenon headlight into an active LED headlamp with LED running lights built in," McDonald told Wheels.
Another part of the problem, Taylor Fry principal Kevin Gomes noted, were fluctuations in the value of the Australian dollar.
"This means there's a higher cost of imported replacement parts," Gomes told Wheels. "That, in turn, adds to a higher chance of write-offs."
McDonald said it was up to the insurance industry to urge car makers to reconsider styling changes that are highly vulnerable to damage in a collision.
"Car makers usually are switched on regarding the effect of some of these things on ownership costs, which is what the average person pays for premiums, and many of them have whole departments," McDonald told Wheels. "But it seems like in the past few years, some of these people haven't had the say that they've had in the past, and they're getting some quite rapid increases in material technology that often isn't purely safety oriented – it's purely a styling or market requirement."
Related stories:
What happens to claims when cars drive themselves?
Driverless cars: the big questions facing insurance