Catastrophe declared as Cyclone Debbie makes landfall | Insurance Business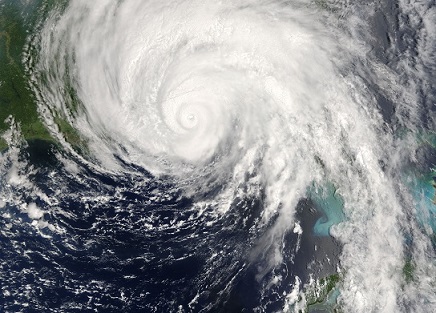 The
Insurance Council of Australia
(ICA) has declared a catastrophe as Tropical Cyclone Debbie makes landfall between Bowen and Airlie Beach in North Queensland.
Whilst it is still too early to gauge the full extent of the damage the category 4 storm could wreak on the region, Rob Whelan, CEO of the ICA, said insurers are expecting claims in the thousands.
"Insurers are already taking calls from policyholders, and many have teams standing by to enter the impact zone, assess claims and deliver assistance to their customers," Whelan said.
Want the latest insurance industry news first? Sign up for our completely free newsletter service now.
At midday, more than 30,000 people were without power in Airlie Beach, Proserpine, Bowen, Mackay and Cannonvale as winds in Hayman Island hit 263 km/h, according to the
ABC.
In their latest update, the Bureau of Meteorology (BoM) said that damaging winds will impact far beyond the eye of the storm and flooding and tidal surge also remain likely.
"Severe Tropical Cyclone Debbie will deliver significant rainfall as it tracks over land, with flooding another major impact of the system," Bruce Gunn, Queensland regional director of the BoM said.
"Gales are forecast to impact communities between Lucinda and St Lawrence and inland to Mount Coolan and Moranbah for up to 36 hours after the system makes landfall."
Since 2006, insurers have paid more than $3.6 billion in cyclone-related claims in Queensland and more than $3.2 billion due to flood claims.
Northern region SES manager, Dale Camp, said that the fact that the cyclone is moving slowly could also heighten the impact of the storm.
"It's a very slow-moving cyclone, so we're talking anywhere between six and 14 hours until it's completely over in each location,"
Camp said, according to The Guardian.
The cyclone tore through Hamilton Island and the Whitsunday's earlier this morning and is currently tracking to move inland between Bowen and Airlie beach before continuing inland towards Collinsville.
John Collins, Whitsundays councillor, said that whilst the storm is still raging the damage is already evident.
"This is going to be a terrible disaster when it is all over and done with," Collins said, according to
The Guardian.
Related stories:
"Monster" cyclone prompts evacuations
Queensland on high alert for cyclone