Queensland on high alert for cyclone | Insurance Business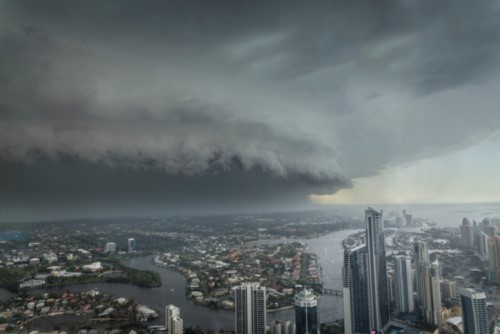 Brokers in Queensland are on high alert with a cyclone expected to cross the coast on Tuesday.
A low pressure system off Papua New Guinea began drifting southwards late last week and is expected to make landfall anywhere between Rollingstone and Proserpine, as a category 4 storm.
The storm, named Cyclone Debbie, will bring winds of up to 200 km/h and up to 200mm of rain with the storm a size not seen since Cyclone Yasi in 2011.
"Communities between Lucinda and St Lawrence, including Townsville, Bowen and Mackay, may experience gales in the next 24 hours, with the Whitsundays and surrounding coastal islands among the first areas to be impacted," Bruce Gunn, Queensland regional director at the Bureau of Meteorology (BOM) said.
"Cyclone Debbie is likely to maintain cyclone strength for some distance inland towards Charters Towers, with damaging to destructive winds, delivering significant rainfall as it tracks to the west-southwest."
Thousands of residents in north Queensland have been ordered to evacuate low-lying areas in Burdekin, Whistsunday and parts of Townsville as the storm is set to make landfall around 8am tomorrow.
Anthony Day
, CEO of
Suncorp
's insurance division, urged policyholders to take the day to prepare.
"We urge our customers to finalise their preparations today, including making sure all windows are locked down, garage doors secured, emergency kits replenished, spare batteries for flashlights, having an ABC radio and emergency contact numbers handy, and importantly, checking on your neighbours," Day said.
Sergeant Bill Stanley, from the far north's District Disaster Management Group, urged those in the area to start planning for the worst.
"SES and Queensland Fire and Emergency Services are well and truly in the planning and preparation phase and again they have been for quite a period of time," he told the ABC.
Want the latest insurance industry news first? Sign up for our completely free newsletter service now.
"The earlier that it crosses the coast, the less intense the system will be."
So far this season, Australia has been hit by three tropical cyclones but Debbie would be the first to cross the Queensland cost since Cyclone Nathan in March 2015.
Brokers should advise clients to ensure they are prepared for the worst.
Related stories:
Community owned insurer could be coming soon - MP
BoM: Extreme weather events mar 2016