CEO and founder of Uber steps down | Insurance Business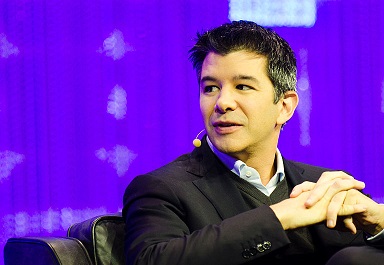 Image from Heisenberg Media, flickr
Travis Kalanick, founder and chief executive of Uber, the ride-sharing company that has been at the centre of a host of insurance disputes internationally, has stepped down from his position following a shareholder revolt.
Kalanick helped found the company back in 2009. Today, the company operates in 570 cities worldwide and is considered one of the pioneers of the sharing economy model.
According to two people close to the matter, Kalanick's resignation came after hours of tension between the executive and Uber's investors. On Tuesday, five of Uber's major investors demanded that Kalanick resign immediately. One of the investors calling for the founder's resignation is the venture capital firm Benchmark, which has one of its partners on Uber's board.
Search and compare insurance product listings for Ride-Sharing from specialty market providers here
The two sources told
The New York Times
that the investors made their demand for Kalanick to step down in a letter delivered to him while he was in Chicago.
Entitled "Moving Uber Forward," the letter advised Kalanick to immediately leave because the company needed a change in leadership.
Following the letter's delivery, Kalanick consulted with a board member on the matter. He finally agreed to step down after long discussions with a number of the investors. He will still remain on Uber's board of directors.
"I love Uber more than anything in the world and at this difficult moment in my personal life I have accepted the investors request to step aside so that Uber can go back to building rather than be distracted with another fight," Kalanick said in a statement.
The company's board issued a statement of its own, saying that Kalanick had "always put Uber first" and that his stepping down would give the company "room to fully embrace this new chapter in Uber's history."
Just last week, Kalanick said he would take an indefinite leave of absence from Uber to allow himself time to grieve for his mother, who died last month in a boating accident. He said then that the company's administration would fall to a committee of over 10 executives in his absence.
Related stories:
Uber makes key acquisition – job losses predicted
From ride-sharing to flight-sharing