Uber makes key acquisition – job losses predicted | Insurance Business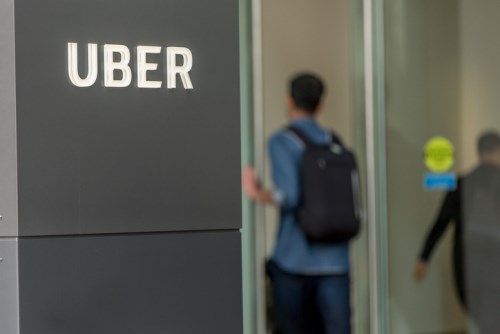 A ride-sharing service has acquired a New York-based artificial intelligence (AI) start-up to form a new research lab meant to accelerate its progress in developing self-driving cars,
BBC
has reported.
Uber's deal with Geometric Intelligence (GI), for an undisclosed sum, has helped it create a new division, called Uber AI Labs, which will consist of 15 specialist researchers. Most of the GI researchers will transfer to Uber's San Francisco headquarters.
Gary Marcus, co-founder of Geometric Intelligence and a New York University Professor, told the
BBC
that the AI team would have a wide brief. In the short-term, the team aims to improve Uber's ability to predict traffic; and in the long-term plans to speed up its launch of a self-driving car fleet, which is already being road-tested in Pittsburgh and San Francisco.
The division eventually aims to completely eradicate the role of humans in operating cars – possibly putting several hundred thousand Uber drivers out of a job.
Jeff Holden, Uber's chief product officer, said: "Historically what you've seen is as technology has taken jobs away from people, new jobs have opened up."
Holden said job losses are a necessary consequence of achieving safer roads.
"The way I think about it is there are trade-offs, but one of the plusses is that eventually the roads are going to be much safer for people," he stressed.
Uber recently published a white paper exploring the possibility of flying cars and Marcus further envisions a future where flying cars would be taking people to work,
BBC
reports.
"They're going to allow people to take long commutes at 75 or 150 mph where you'd otherwise get stuck in traffic. It's really, in a not-too-distant future, going to be something that is practical," he said.
Recent reports have indicated that Uber's aggressive growth lost the company more than US$2 billion last year. This figure is likely to go up in 2016, the report said.
"We're actually in very good shape," Uber told the
BBC
.
"Those sorts of things look bad from the outside."
Related stories:
From ride-sharing to flight-sharing
Why driverless cars will crash: revealed
Driverless cars to cause a trillion-dollar disruption