CEOs weigh in at Dive In Festival | Insurance Business Australia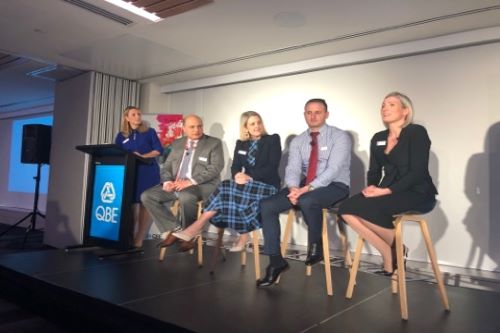 Some of the biggest names in insurance have weighed in on issues surrounding diversity and inclusion this week, as the international Dive In Festival took place around the world.
In Australia, events were organised across Sydney, Melbourne, Brisbane, Adelaide and Perth, with themes ranging from unconscious bias and discrimination to parental leave and gender balance.
The first event on home soil was hosted by broker network Steadfast, and focussed on the importance of belonging within the workforce and supporting colleagues to be their authentic selves.
"It's a very difficult thing to do, to make sure everybody who's contained in a workplace understands the people they work next to, what drives them, what pushes them forward," said CEO Robert Kelly.
"The objective from this today is that everyone goes through an experimental experience which builds deeper empathy and understanding about the behaviours and actions of your work colleagues."
QBE, too, was among the major players to host an event, running a panel discussion on parental leave – a pertinent topic for the firm, which rolled out a more generous company policy earlier this year.
"Since we've launched Share the Care, we've already begun to see a shift in the conversations and it's my hope that when my own boys eventually become parents, that the equal division of work and care is just business as usual," said chief customer officer Jason Clark.
The relatively new policy sees QBE offer its existing 12-weeks paid parental leave to every new parent – eliminating the previous distinction of primary or secondary caregiver.
While the move was understandably welcomed by employees and their families, Clark said it was not only the right thing to do on an empathetic level – it also made sound business sense.
"Inclusive workplaces grounded in equality, that are prepared to think differently and prepared to disrupt the current status quo, really deliver outcomes that are more positive for society, for our business, for the economy and for our families," he said. "It just makes more sense overall."
Vivek Bhatia, CEO of QBE's APAC operations, also weighed in on the issue, dispelling suggestions that equal paid parental leave should be considered daring.
"I wouldn't quite describe the policy as bold and disruptive – actually, I think it's long overdue," he said. "The way I look at it, we're doing this initiative for the most important stakeholder that we have in the organisation – which is our people."