Dive In Festival reaches Australia | Insurance Business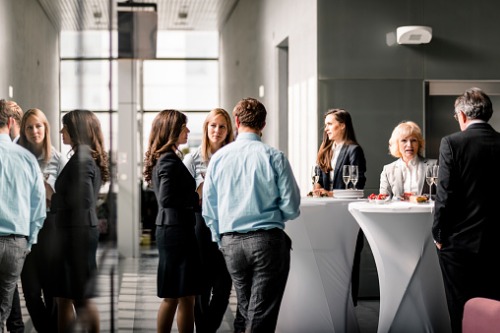 The Dive In Festival, which promotes diversity and inclusion in the global insurance industry, will take place from September 24 to 26, in 33 countries.
Read more: Dive In 2019 to spread to 33 countries
Themed #inclusionimpact, this year's festival, for which Insurance Business is a media partner, will feature the following activities here in Australia:
Sept. 24
Belonging for Impact
The Westin Sydney, 12:00-2:15pm
Steadfast Australia will host a highly interactive discussion on the importance of belonging and driving more positive outcomes for diversity in the insurance industry. The event includes an overview and explanation of belonging, followed by table-led discussions identifying elements of belonging for different diversity personas using empathy mapping.
Embedding diversity and measuring impact
Marsh offices in Melbourne, 3:30-6:45pm.
The event, sponsored by AIG Australia, Marsh, and DXC Technology, will tackle how the insurance industry can embed diversity and inclusion without waiting for an organisational cultural shift. Event topics will include the role of workplace culture and exceeding client expectations, technology led programs to foster talent, including neurodiversity, and breaking the cycle of inequality through social enterprise.
Impact for Life
Doltone House Hyde Park in Sydney, 4:00 pm-8:00 pm
Sponsored by AXA XL, Norton Rose Fulbright, and Gallagher with the support from the NSW Young Insurance Professionals Australia & New Zealand Inc (YIPs), the event will allow participants to hear from inspiring people who have dedicated their lives and careers to creating a significant and long-term impact on the lives of others, helping to lay the foundations for more inclusive and diverse culture in generations to come.
Sept. 25
Unconscious Bias, Challenge Your Beliefs
Frasers in Perth, 7:00-10:00am
Jacquie Hutchinson, who has dedicated her research to analysing human behaviours in relation to employment relations, conflict resolution, leadership, and workforce participation, will discuss practical initiatives one can use on a day-to-day basis to recognise and mitigate unconscious bias.
Impact through Reconciliation
Aon Tower, Sydney
The event, co-sponsored by Aon and Swiss Re, will see Paul Dodd, CEO and principal consultant at Corporate Culcha who identifies as a Bundjalung man, share his insights and experience of the impact reconciliation has for him personally, his people, and culture. Dodd and the panel will also discuss the benefits reconciliation can have on corporate culture and outcomes that can be achieved.
Women In Insurance – The Path to Executive Leadership
DLA Piper office in Melbourne, 12:00-2:00pm
This is an invitation-only event.
Dive In Festival 2019 Melbourne – #Inclusion Impact – it's time for action!
Grand Hyatt Melbourne, 3:00-5:00pm
Diversity and inclusion expert Jennifer Whelan will provide insights on how insurance professionals perceive inclusion at work, based on a survey exploring issues from leader capability and inclusion practices, to flexible work and psychological safety. Sponsored by SURA, Wotton + Kearney, and Liberty Specialty Markets, the event will also be a discussion across four key themes: closing gender gaps in inclusion, enabling more flexible ways of working, engaging with employees across generations, and enhancing leaders' understanding of their inclusion impact.
The art of inclusion - it's no joke!
Zurich head office in North Sydney, 4:00-6:00pm
The Sparke Helmore Lawyers-backed event will feature comedian Lawrence Leung, the first Asian-Australian to create and front his own TV comedy series, to share how inclusion has helped shape his career as a stand-up comedian, writer, and filmmaker.
Sept. 26
You Can't Be What You Can't See… Diversity and Inclusion Seminar
Hilton in Adelaide, 7:30-9:00am
AILA will host a breakfast seminar which will focus on placing diversity and inclusion at the centre of a business to benefit innovation goals, the business case for diversity and inclusion in any workplace, and how to be a diversity and inclusion ally and why allies are so important.
The art of yarn: weaving connections with Aboriginal Australia
Birrunga Gallery & Dining in Brisbane, 7:30-9:30am
Gallagher, NIBA, and Sparke Helmore Lawyers will host a yarning circle facilitated by YARN Australia, a social enterprise built on the belief that connections through intentional, meaningful dialogue between Aboriginal and Torres Strait Islander and non-indigenous people are central to moving forward towards a united and respectful future.
Why sharing the care is key to gender balance?
QBE office in Sydney, 12:00-2:00pm
An insightful panel discussion will challenge the current state of play of parental leave in Australia, bringing together a selection of contemporary perspectives around the issue, including insurance industry senior executives, working parents, and prominent voices in the gender-equality conversation. Panellists include Vivek Bhatia, CEO, QBE Australia and New Zealand, and Sam Morgan, national manager of intermediated property at QBE.
Harnessing the value of an inclusive workplace culture
Marsh offices, in Barangaroo, NSW, 3:30-7:00pm
The session, sponsored by Marsh and DXC, will explore how organisations transition from supporting diversity through successful employee resource groups – women, young professionals, PRIDE group, reconciliation action – to leading diversity and inclusion more broadly. It will include a panel discussion on the important initiatives and behaviours required of leaders to accelerate inclusion.
Looking Beyond Disability
The Westin Hotel in Perth, 5:00-7:30pm
The event will explore how organisations and individuals can ensure people with disability are given every opportunity to gain employment and build meaningful careers.
For more information about the events, visit the Dive In Festival website.