CGU praised over migrant ad | Insurance Business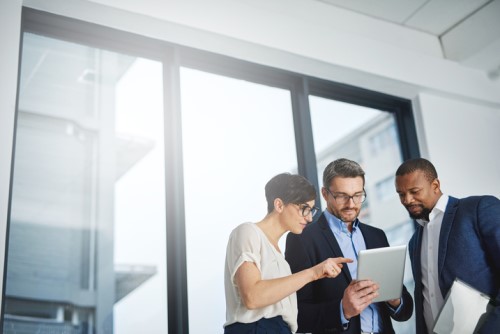 CGU
Insurance is being praised on social media after users were impressed by the firm's latest advertising campaign, 'Australian as it Gets'.
Inspired by the company's Migrant Small Business Report, the campaign highlights hard-working migrants and refugees who have become Australian business owners since moving to the country.
Sam Mostyn, who sits on multiple corporate boards and is the president of the Australian Council for International Development, was among the first to show support on Twitter.
Just saw this @CGUInsurance ad on TV - how good to see an Australian company championing the drive & determination of migrants & their contribution to Australia #inclusion #diversity #thisisAustralia #Migrants #ausbiz @CentrePolicyDev @DivCouncilAus https://t.co/Bu5TH7JFTu

— sam mostyn (@sammostyn) January 26, 2018
Vito Carrozzo, head of social venture organisation First Australians Capital, also got behind the campaign and retweeted positive responses on several occasions, including the one below.
Well done on this 👇 campaign Kate . Love it! #AustralianAsItGets https://t.co/mB6C0fOMQF

— Vito Carrozzo (@VitoCarrozzo) January 26, 2018
Ciaran McAssey, head of sales at BlueBay Asset Management, also expressed his approval.
Don't normally comment on tv ads but take a bow @CGUInsurance, what a brilliant ad celebrating grit and resilience #bloodyemotional

— Ciaran (@CiaranMcAssey) January 28, 2018
Kate Wellard, marketing director for CGU Insurance, said the campaign was designed to celebrate the "significant contribution" migrant small business owners make to Australia's social, cultural and economic landscape.
"The campaign has already struck a chord with our customers and broker partners, as well as the small business sector," she told Insurance Business. "Our hope is that it shines a light on the incredible migrant business owners who are working hard, creating jobs and making our culture richer."
According to the
Migrant Small Business Report
, there are more than 620,000 migrant-owned businesses in Australia with 83% of those owners having started their first business venture after moving to Australia.
Migrants are also more aspirational than their Australian-born counterparts with 47% aiming to generate higher revenue in the next five years compared to 38% of non-migrants.
Related stories:
S&P Global gives IAG an 'A'
Insurance veteran joins JLG as new director