'Challenger' firms seize market share from insurers | Insurance Business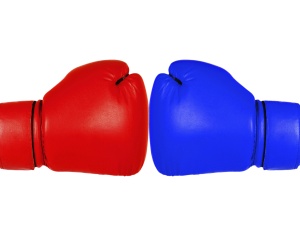 New market entrants such as Real Insurance, Youi and Coles are becoming as popular as the traditional dominant players in motor and home insurance, according to new research.
Such players are threatening the dominance of major players in motor and home insurance by successfully meeting the prerequisites to boost market share.
Research commissioned by Accenture Australia found that three of the top 12 home insurance providers and five of the top 12 motor insurance providers were challenger brands [not necessarily the ones mentioned above].
Ravi Malhotra, Accenture Australia's managing director of the insurance practice, said insurers should expect slower growth [in terms of policy count] and reduced profitability as a result.
"Challenger brands are gaining awareness and have been effective in their market messaging to consumers, which are prerequisites for gaining market share," he explained. "A lot of the challenger brands have an emphasis on lower price. We asked respondents which sort of insurer would provide cheaper and 60% of them said a newer insurance company, followed by retailers and online companies."
Interviewing 3,500 customers, the research found that 45% of consumers sought quotes from insurers based on price, not brand, reputations or comprehensive product offerings.
"Consumers are much more price-sensitive, demanding and empowered," Malhotra said. He added that shoppers are also very amenable to tailored products such as telematics offerings in motor insurance. Sixty-three percent of Australians would be interested in a motor insurance product that bases the cost of their premiums on their actual driving behaviour.
It found that 63% of consumers are interested in this type of product, and 73% of those interested said they would switch provider if they could obtain that kind of offering.
Aggregators are also becoming more popular, the report found. Between July 2012 and April 2013 use of aggregator websites rose 44% for motor insurance and 50% for home insurance.
Sixty-four percent of Australians use the Internet to learn about companies or products; and 50% of motor insurance customer's research quotes online before making a purchase – most often by telephone.
"The impact has not been as significant as in the UK but our research suggests customers are starting to use these sites more," Malhotra said.
"We are in for some interesting times. We are dealing with increased competition from market entrants, the evolving expectations of the customer but there are things insurers can do to keep on top:"
How to compete in an evolving market?
Know your customer. Brokers and insurers should look to understand the customer's lifestyle, household and service expectations so they can tailor products and services to them.
A clear value proposition. "Research shows that there are also other dimensions that are important to the consumer other than price. Brokers and insurers must deliver the proposition to the customer, using analytics across the value chains.
Master multi-channel capabilities. Consumers are increasingly comfortable with doing things online. Online does not necessarily mean on a computer, it can be on a mobile device too. Delivering advice, which also adds value, is not absent from that. Consumers expect to move across channels so multi-channel integration is extremely important.
Have a cost-effective operating model, which can deliver the value proposition.