Claims handling is now a financial service | Insurance Business Australia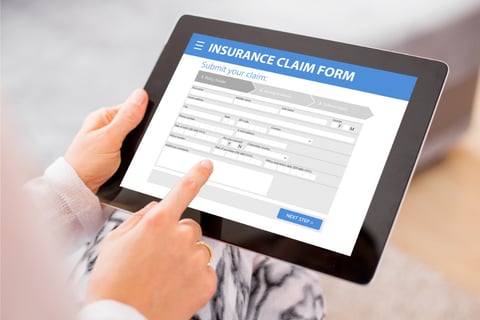 A major reform of the insurance industry has come into effect: Claims handling is now a financial service. Announcing the change on its website, the Australian Securities and Investments Commission (ASIC) described this regulatory move as "a new chapter in the history of insurance in Australia."
From January 01 this year, anyone providing claims handling and settling services is required to hold an Australian financial services (AFS) licence under the Corporations Act 2001.
In response to questions from Insurance Business, an ASIC spokesperson said the reform closes a regulatory gap by bringing claims handling and settling into the fold as a financial service.
"Before January 01, 2021, claims handling and settling services were not a financial service under the Corporations Act 2001 and persons providing these services were not required to hold an Australian financial services (AFS) licence," said the spokesperson.
Read more: ASIC license application deadline looms for claims handlers
If a claims handler or settler did already hold a license, the spokesperson explained, the licensee duties did not generally apply to their claims handling activities.
The spokesperson described this as "a significant reform" because it means that anyone providing these services must comply with the same obligations owed by a person licensed to provide financial services.
"The obligations in section 912A of the Corporations Act 2001 — including to provide financial services efficiently, honestly and fairly — now apply to claims handling and settling services," said the spokesperson.
The spokesperson said this reform is about making firms fully accountable for this "crucial part of the overall insurance service."
"For both insurers and intermediaries, claims handling is now a fully regulated activity and all the licensee duties apply to this service," said the spokesperson.
The spokesperson also said it is vital for insurers to record accurate data from the claims process in a format that is searchable and reportable so they can know their claims handling performance and detect issues or areas for improvement early.
"We believe a key ingredient to the successful implementation of the reforms is for insurers to invest in building data capabilities around their claims handling and settling services," said an ASIC article on its website about the reforms.
The change implements Recommendation 4.8 from the final report of the Financial Services Royal Commission. The recommendation said that specified persons are required to hold an AFS licence authorisation (or become an authorised representative) for claims handling and settling services.
In its response to IB's questions, the ASIC spokesperson listed a range of insurance industry participants who now need an AFS license, including insurers, insurance claims managers and insurance brokers.
"The Corporations Act 2001 imposes significant penalties (i.e. fines, but also imprisonment for individuals) for carrying on a financial services business without an AFS licence," said the ASIC spokesperson.
ASIC said last year it received over 300 applications for a claims handling and settling service AFS licence authorisation.
However, just weeks before the May 2021 closing date for applications, ASIC reported that it had received fewer than 15 applications.
In April, ASIC deputy chair Karen Chester warned that, "time is running out for firms to lodge their applications with ASIC." Applications submitted after May 07 risked being rejected on June 30, 2021, the legislative deadline to access transitional arrangements.
The warning appears to have worked with hundreds of application submissions following Chester's appeal.
Read next: Insurers must trust brokers to handle small claims settlement
From time to time, ASIC revokes AFS licenses.
In December last year, ASIC cancelled the AFS licence of Tweed Heads-based financial services provider, United Wealth Group.
"ASIC found that the operation of a one size fits all advice model and the use of generic reasons to support personal advice recommendations meant United Wealth Group failed to ensure its financial services were provided efficiently, honestly and fairly," said an ASIC statement.
ASIC also said the company issued misleading Statements of Advice (SOA) by incorrectly disclosing administration fees payable by clients, failing to disclose the licensee's association with a product provider and not properly disclosing the risks of a specific product recommendation.
The financial regulator also found that United Wealth Group failed to take reasonable steps to ensure its authorised representatives complied with financial services laws.
United Wealth Group has the right to seek a review of ASIC's decision by the Administrative Appeals Tribunal.
ASIC has said it will work with the insurance industry to address any challenges they may face in the course of implementing these reforms.