Closing the gap for Indigenous Australians | Insurance Business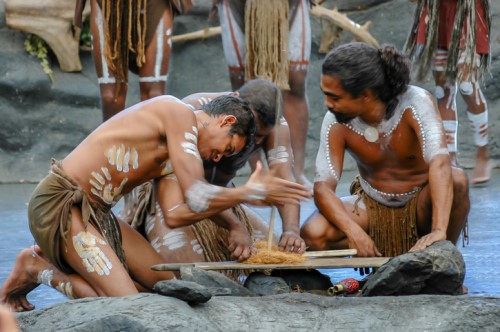 The final day of Dive In played host to one of the most important events of the festival – Aboriginal and Torres Strait Islander Inclusion: Time For Action. Held in Marsh's Sydney Offices and co-sponsored by AIG and DXC Technology, the event aimed to highlight cultural insights from an Aboriginal and Torres Strait Islander perspective, the impacts of history on First Nations people, and how this affects employment and understanding of what a 'culturally competent workplace' looks like.
Lindon Coombes, Professor of Indigenous Policy, Jumbunna Institute for Indigenous Education and Research at UTS, served as MC for the event, while Donna Ingram, a Wiradjuri woman performed the traditional Welcome to Country.
Adam Rhodes, managing director of Origin Insurance Brokers took to the stage first. After previously working in insurance law, he started Origin Insurance Brokers to help provide Aboriginal and Torres Strait Islanders with the same opportunities he had himself been afforded. Additionally, he noted that insurance is a means by which to educate the wider Australian public about Indigenous-related issues.
Nareen Young, Industry Professor (Indigenous Workplace Diversity), Jumbunna Institute for Indigenous Education and Research at UTS, noted that she believes "work creates identity and dignity for us as humans". She then pointed out that Aboriginal and Torres Strait Islanders have frequently been denied access to a broad range of work opportunities – and, accordingly, fuller participation in Australian society.
She also highlighted that currently there are very few Aboriginal or Torres Strait Islanders in senior positions throughout Australian businesses; Young likened the situation as akin to women in the workplace 20 to 30 years ago.
Thomas Mayor, a prominent advocate for the Uluru Statement from the Heart, also took to the stage to discuss the current means by which Aboriginal and Torres Strait Islanders are seeking better constitutional representation in Australia.
All panellists concurred that better constitutional, and accordingly governmental, representation would help address a number of issues currently affecting Australia's Indigenous population, including workplace-related situations.